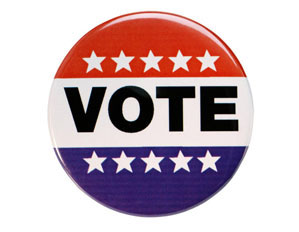 Incumbent State Rep. Rick Roth (R-District 85) is facing Democrat Ellen Baker in the race for a state legislative seat that covers most of northern Palm Beach County, including much of The Acreage.
Roth, head of Roth Farms located in the western part of the county, is wrapping up his first term in Tallahassee. He replaced former State Rep. Patrick Rooney Jr., also a Republican, after Rooney chose not to seek re-election.
Baker, Roth's current challenger, has been a special education teacher for 18 years. She has an uphill climb in unseating Roth in a district that trends Republican.
The Town-Crier reached out to each candidate now that the general election is upon us, asking them to reflect and speak directly to their constituents about their stands on the issues, focusing on the message each candidate would like to send to the voters.
RICK ROTH
Roth feels that his first term in the legislature has been a success.
"I ran for office in 2016 to solve problems," Roth said. "I take my job very seriously representing Palm Beach County residents. As your representative, I can file six bills per year. It is important to me that the bills I file are relevant to the issues in South Florida and will improve the lives of all Floridians."
Roth said his priorities, in order, are water, education, adoption, insurance and low taxes.
"The problem is too much water at the wrong time. We must continue Everglades restoration and build more water storage around Lake Okeechobee," he said. "We need stricter regulations and matching state dollars to control pollution at the source. Protecting our environment is critical to growing our tourism and fishing industries."
Roth said that Florida needs to spend more money on education. "The state needs to spend more money on public schools to help with school safety and mental health issues," he explained. "We need to increase funding for state colleges beyond 2017 levels. Workforce development and vocational training gives students additional options for better-paying jobs."
He is also working on an adoption bill. "We have hundreds of children in foster care in Palm Beach County," Roth said. "I want to pass legislation that makes it easier and less expensive to adopt children. I ran this bill last year, with some success."
Regarding insurance issues, Roth said that Florida's automotive insurance industry is in desperate need of reform. "If done properly, we can improve and lower home/auto insurance costs," he said.
Keeping taxes low is another priority for Roth. "Florida's low taxes and educated workforce attract businesses from around the world," he said. "We must continue to improve Florida's pro-business, pro-veteran and pro-first responder state, and keep Florida the best place to work, live and play in the world."
For more information, visit www.rickroth.org.
ELLEN BAKER
Baker feels that she is the right candidate for this district at the right time.
"I am a teacher, a mom and a grandmother," she said. "I'm currently teaching at William T. Dwyer High School in Palm Beach Gardens, located in the district. I have three children that I raised in the district. I have lived in Palm Beach Gardens for almost 28 years, and I have five grandchildren who live in the county. The district is really important to me."
Baker pointed out that Roth does not have strong connections to northern Palm Beach County.
"I think that the north county deserves a representative who actually spends time and lives in the district, so that is one of the biggest issues at this point of the campaign," Baker said.
Baker promised that she will be available to her constituents. "Constituents will know who I am. I will be a different type of representative," she said.
Baker is proud to be a member of several organizations and to have numerous endorsements.
"I'm a member of the Palm Beach County Classroom Teachers Association and the Palm Beach/Treasure Coast AFL-CIO, and I have the endorsement of the board, the Sierra Club, the Democratic Environmental Caucus, as well as sitting Tallahassee legislators State Sen. Lori Berman and State Rep. Emily Slosberg, who work with my opponent, and also, Congresswoman Lois Frankel."
As a teacher, Baker's biggest strength lies in education and education issues. However, she stressed that she is also strong on protecting the environment. "My opponent is a sugar farmer. How can we expect him not to please the very [agricultural] people that contribute heavily to his campaign. I haven't taken any corporate PAC money."
Another big issue for Baker is healthcare with a focus on mental health. "I'm very cognizant of the need for mental health support. We need more mental health counselors," she said, pointing out that the bill passed after the Parkland shooting is an "unfunded mandate," and that is not the way to do things. "We're going to ask taxpayers to fund this legislation."
Baker asked the voters to "put your trust in me and vote for me."
For more information, visit www.electellenbaker.com.