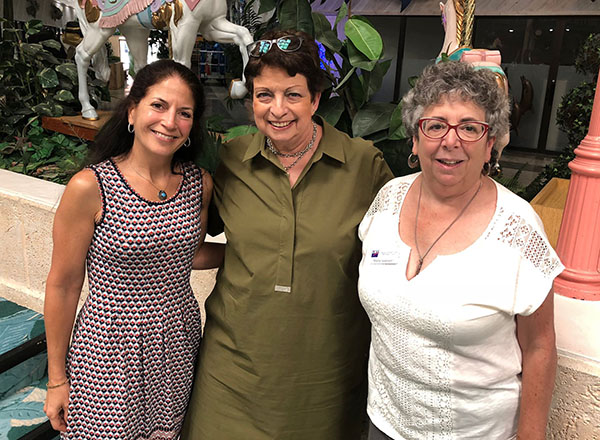 Temple B'nai Jacob of Wellington hosted the League of Women Voters of Palm Beach County on Sunday, Oct. 7 at center court in the original Wellington Mall for the program "Know Your Ballot; Understand the Amendments; Vote Smart."
Beryl Blecher of the League of Women Voters went through and explained the 12 constitutional amendments and one county referendum that will be on the November ballot.
The league recently published its 2018 Voters' Guide, a 28-page nonpartisan overview of candidates and ballot issues. Nearly 125,000 of the guides are being distributed throughout Palm Beach County. Copies are available at libraries, government agencies, churches, schools and civic organizations.
"The league's guide provides residents with much of the facts they will need to cast a well-informed vote, including information about the candidates, the Florida constitutional amendments and the Palm Beach County school referendum," League of Women Voters of Palm Beach County President Karen Wilkerson said. "Voting is a precious right, and democracy demands an informed electorate."
For more information about the League of Women Voters, visit www.lwvpbc.org or www.facebook.com/lwvpbc. Get additional ballot information at www.vote411.org.