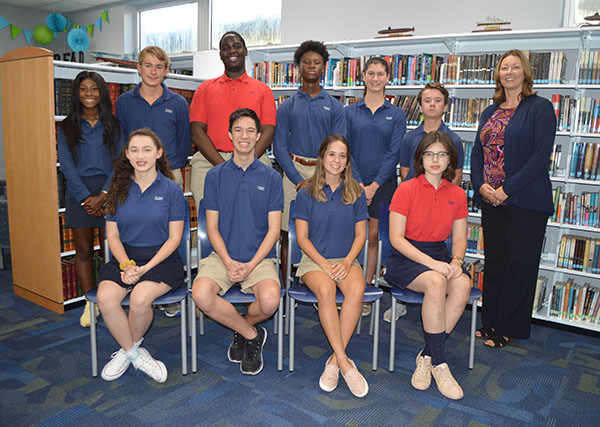 The King's Academy recently announced its 2018-19 Mock Trial team. The team of 10 will prepare to compete in the Florida Law-Related Education Association statewide competition in early 2019. As part of its training this fall, the team will attend the Angela R. Mathew High School Seminar presented by Harvard University's Mock Trial Association on Oct 13.
TKA's Pre-Law Studies Program Director Denise Brown and area attorney Sarah Sherman serve as team coaches and work with students to prepare the case and develop courtroom skills. Area attorneys also provide feedback to further hone student skills.
TKA piloted its pre-law studies program in 2016 and launched a full slate of classes in the 2017-18 school year. Students who complete the program earn a special endorsement on their diploma upon graduation.
For more information about the pre-law program, call the school's admissions office at (561) 686-4244.
The King's Academy is a private Christian school serving approximately 1,500 students from preschool through 12th grade.
TKA serves students and their families across Palm Beach County at its main campus at Belvedere Road and Sansbury's Way and at its satellite preschool campuses in Greenacres, Loxahatchee/Wellington, Palm Beach Gardens, Boynton Beach and Royal Palm Beach.
More information about TKA is available online at www.tka.net.