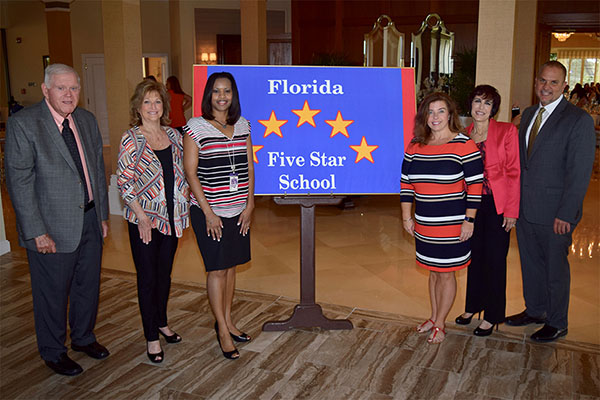 On Oct. 24, Emerald Cove Middle School was recognized at the annual Five Star Award recognition breakfast. The Five Star Award is a distinction recognized by the Florida Department of Education for exemplary community involvement. Emerald Cove has received this designation for three consecutive years.
Emerald Cove was also designated as a School of Excellence by the Florida Department of Education. A total of 59 district-operated schools in Palm Beach County received the designation, making the School District of Palm Beach County the leader in the number of Schools of Excellence in the state.
The School of Excellence distinction is given to schools that maintain an A or B grade and are in the top 80th percentile of elementary, middle and high schools in the state for at least two of the preceding three years.