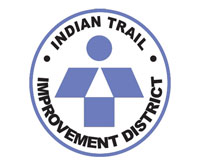 Indian Trail Improvement District staff reported last week that culvert replacement and repair is getting underway with the new in-house crew, but there may be a need to create another crew in order to keep up with the need.
At the Nov. 14 meeting, Director of Operations & Maintenance Jason Lester said that the clearing of a quarter-mile section of 83rd Place North east of Banyan Blvd. by a contractor will start on Nov. 26.
"This project had some fallen trees that were from Hurricane Irma, so this has been a challenge for us," Lester said. "We have sent notifications to all the homeowners on that street, and we have given homeowners the option to relocate trees, because some are planted, nice palm trees, within the easement. On Nov. 26, we will be going in there, and we will be clearing that section."
Lester said that four surplus graders have been sold.
"They have been here for a while in the surplus auction yard," he said. "We were able to get those sold for $7,000, which is more than we originally anticipated. The contract has been finalized, and the machines have all been picked up."
A mini excavator to be used by the culvert crew approved by the ITID board is on order and should arrive soon, he said.
"That mini excavator is going to be used primarily in the maintenance zones to dig the swales out and make sure that we have positive drainage along our streets," Lester said.
A front-end loader approved by the board has also been shipped and was scheduled to have been delivered last week.
"All this equipment is going to help us with maintenance," Lester said. "The loader is going to help us with the culvert replacement project."
A roadway transport trailer for the equipment and a watering pump will be the next round of machinery to be brought before the board for approval.
"The transport will be a significant investment for the district, and we want to make sure we are getting the best value," Lester said. "Right now, we are pricing out several options."
Lester noted that one crew will only begin to make a dent in the work that needs to be done.
"We performed a rough count of all the existing culverts within Indian Trail. We have approximately 654 culverts," he said. "This does not include the thousands of individual driveway culverts. With the 654 culverts that are here in the district, we need to replace 90 percent of those."
Based on district staff's production with the one crew in place, is it is estimated that they will be making about 15 replacements per year.
"Right now, we're completing them one every three to four weeks, depending on how many barrels it is, is it on a paved road, is there a lot of traffic, how deep it is, is there a lot of invert?" Lester said. "There are different challenges that we have. It will take us 39 years to replace all those culverts. A lot of these culverts are rusted out. These culverts are on the verge of failing, so it is very important. You guys have made a lot of progress recently with getting this crew together."
Lester added that the canals also need to be dredged, but the first thing is to make sure that the district can convey water to them.
"Without culverts, we cannot convey water out of Indian Trail," he said, adding that if ITID sticks with the district engineer's estimated 20-year plan, staff will need to double down on its efforts and possibly add another culvert replacement crew.
Lester added that ITID Manager Rob Robinson recently took Congressman Brian Mast (R-District 18) on a tour of the district.
"He started at Port Mayaca and evaluated the levee, looked at the L-8 Basin, the Corbett area," he said. "Mast has been re-elected, so we will continue to lean on him to try to get some help with the Corbett levee funding."
Robinson will also be making appointments with State Sen. Bobby Powell (D-District 30) and newly elected State Sen. Gayle Harrell (R-District 25), as well as State Rep. Rick Roth (R-District 85). He will invite them to the district to show them ITID's challenges and try to get help financing completion of the Corbett levee.