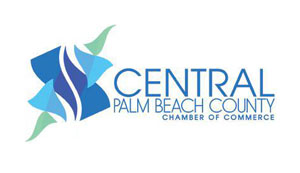 Community leaders have been discussing long-range plans for the future of the Southern Blvd. corridor, with some expressing concerns about ideas floated by the Florida Department of Transportation.
The issue came up at a transportation forum hosted by the Central Palm Beach County Chamber of Commerce on Thursday, Nov. 8 at the South Florida Fairgrounds, as well as at the Westlake City Council meeting on Tuesday, Nov. 13.
At the Westlake meeting, Minto Vice President John Carter noted that he attended the recent transportation forum, where a double-decker highway along Southern Blvd. from Forest Hill Blvd. to Interstate 95 and other alternatives were discussed in the long-term development plans.
"If you go down Southern Blvd. now, they're actually widening the lanes," Carter said. "At least 10 years out, FDOT… has done a study and come out with a recommendation where, essentially, it would be a double-decker highway. So, going down Southern, you would have a cantilevered road… with more roads beneath it."
Looking at it as a stakeholder in the business industry, with considerations to residents and government, Carter said that type of solution would destroy business opportunities because it creates a bypass.
"You get traffic above it, so the opportunity to get off it into your community or to shop in the neighborhood retail areas goes away," Carter said.
Those attending the chamber luncheon included Loxahatchee Groves Mayor Dave Browning; Palm Beach County Mayor Melissa McKinlay with county engineers; Royal Palm Beach Village Manager Ray Liggins, Mayor Fred Pinto and Councilman Jeff Hmara; Wellington Village Manager Paul Schofield with some of his staff; and members of the Palm Beach Transportation Planning Agency and the Business Development Board.
"Using a consultant that the chamber brought in to help facilitate the discussion, there was an amount of unified vision. Those disparate groups said, 'This really may not be what we want to do,'" Carter explained. "I began to see what I think are the seeds of the community coming together to really wrestle with a vision of what would work in that corridor."
Westlake Mayor Roger Manning, who also attended the luncheon, said he was interested that out of the 60 or so stakeholders there, none seemed to think that the idea of a double-deck highway was one that they should look at.
"One of the ideas that stuck out to me was building communities… where people could live, work and play," Manning said. "It was a good meeting in the sense that a lot of good ideas came out of it."
Carter said he asked what the cost would be for a double-deck highway, and Nick Uhren, director of the Palm Beach Transportation Planning Agency, estimated $1.1 billion, and about $1 billion for a light rail system.
"When you get into those types of ideas, there's other funding issues that have to come into play, but in terms of the scope and size of that improvement, to me, it's a huge opportunity to think outside of the box," Carter said.
Schofield told the Town-Crier that the chamber meeting focused on how to move more vehicles along Southern Blvd.
"Westlake is a part of that equation," Schofield said. "They've got all of that new development that has to have a way to get east and west. We've talked about the development that's going on in our area between Westlake, Avenir and GL Homes, and all the other things that are out there. There are another 20,000 homes that are going to go in, along with another 10 to 15 million square feet of commercial use. You've got Palm Beach State College out here. You have absolute growth in the western communities, and with growth you have the need to move people from one place to another, because what's lacking in the western communities are employment bases."
Schofield credited the chamber with organizing the luncheon to look at alternatives to an elevated highway, such as mass transit or light rail, although he thought the idea of an elevated highway has merit.
"FDOT is faced with the reality that they have to move people," he said. "How do you do it? Mass transit, light rail and those types of things — those are all great systems and they work in certain areas. The thing to remember about mass transit systems is that they don't pay for themselves, but then neither does a highway pay for itself. One way or another, they are paid for with tax dollars."
Schofield explained that FDOT looks at solutions that reach 30 to 50 years into the future, and the purpose of the chamber forum was to get people to look at alternatives to what the state agency is proposing. The crux of the issue is if the area's population density will allow mass transit to work.
"Wellington is developed at about 1.6 units to the acre," Schofield said. "Royal Palm Beach is somewhere on the order of twice that. Loxahatchee Groves is developed at 0.2 units per acre, which is five-acre lots. When you get to Westlake, which is the newest development, they're up around four units to the acre, and Arden is two units to the acre. Those are densities that simply do not support mass transit."
Schofield said the purpose of the forum was to look at alternatives to people using cars as their primary mode of transportation.
"I don't think they had an answer to that, but I think they had a good start to a conversation," Schofield said. "It was the first time that you had business leaders and community leaders along that corridor sitting down and talking, and not through the FDOT process."
Liggins said the double-deck highway was the best-fit solution within the parameters that FDOT was given.
"They had several public input meetings as it relates to that, but based on the growth out west, based on the roadway planning for the western communities and the new growth, there is going to be a demand for 30,000 new trips going east/west on State Road 80 [Southern Blvd.]," Liggins told the Town-Crier. "That was their task to solve. They were given a fairly limited parameter to use to solve that problem."
Liggins said other alternatives were building over the C-51 Canal or wiping out businesses on the north side of the roadway.
"Nobody liked those two ideas, so the only idea they had left was to go above," he said, adding that the density along the corridor is not enough to support mass transit, either by bus or light rail. "Their conclusion was logical based on the problem that they're solving."
Among the concepts discussed was changing the land use along Southern Blvd. to come up with some kind of urban development, up to 40 or 50 units per acre, Liggins said. This would make mass transit feasible.
"They started with the premise of, 'If you want a good transportation plan, you've got to have a good land use plan.' If the uses are already there and already developed, it's not in our lifetime that it's going to be changed, [but] 30,000 cars are going to come in our lifetime," Liggins said.
Liggins said he commented at the forum that the problem is with all the new developments to the west. "That's what's creating the demand," he said, adding that he felt creating an electric transit system from 45th Street and along 60th Street out to Minto and GL Homes that can take people to Tri-Rail, Brightline and West Palm Beach mobility programs is a more logical solution to at least study.
"If you're not looking at driving cars anymore, then the solution has to be everything else," Liggins said. "There is no one thing you can do. West Palm Beach is doing that in their mobility plan. They really take a broad brush and look at everything."