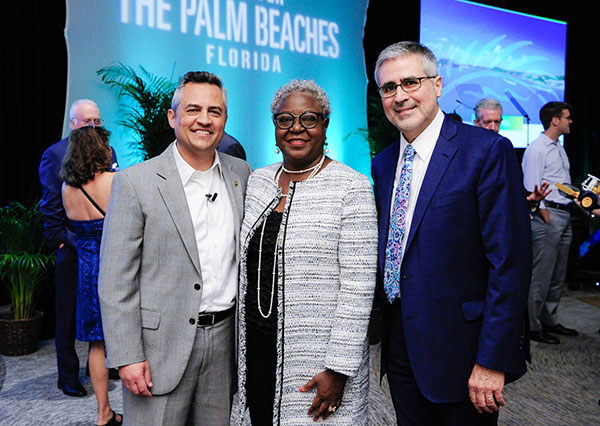 More than 300 attendees, including elected officials and tourism industry professionals, came to the 2018 Tourism Event hosted by Discover the Palm Beaches and presented by Expedia on Tuesday, Oct. 30 at the Kravis Center for the Performing Arts. DTPB is the not-for-profit tourism marketing organization that promotes Palm Beach County as a travel destination.
Officials with the organization revealed the 2019 Marketing Plan, which highlighted strategic efforts designed to attract more visitors to the Palm Beaches. A case-study from Visit Indy (Indianapolis) about its destination development plan concluded the presentation, which ignited discussion about the need for an expansion of the Palm Beach County Convention Center and hotels within its walking distance, as well as more hotels across the county, to meet the increasing demand for hotel room nights.
"We're thrilled that so many tourism stakeholders came to hear about our recent achievements, as well as our innovative plans to entice even more visitors, meetings and conventions to the Palm Beaches," said Jorge Pesquera, president and CEO of DTPB. "The event clearly demonstrated our team's commitment to the organization's new mission and vision statements: to grow the tourism economy and position the Palm Beaches as Florida's premier tourism destination. With 12 hotels under construction and another 30 in the pipeline, we are well on our way."
Visit www.thepalmbeaches.com to learn more.