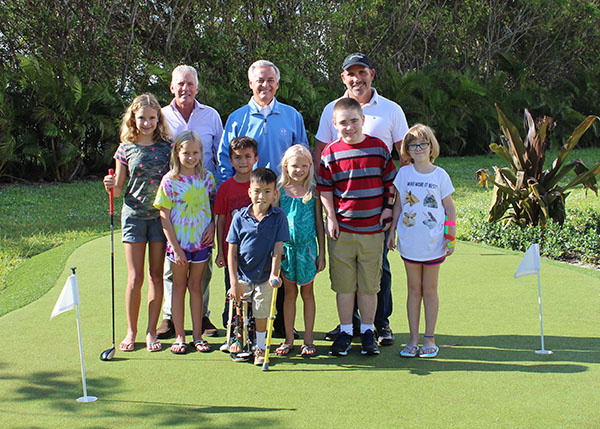 On Saturday, Nov. 17, the Quantum House will host its third annual Golf & Gobble, a fun, fall-themed golf tournament at the Palm Beach Par 3. Golfers around South Florida are invited to swing into the holiday season and get their gobble on.
Upon arrival, golfers can fuel up with breakfast provided by Panera Bread before they head out onto the lush greens surrounded by the rolling ocean and the flowing Intracoastal. Following the round, a savory lunch at Al Fresco will be awaiting the players. Participants will receive a goodie bag complete with a pumpkin pie compliments of Northern Trust, Tito's Handmade Vodka and other treats to tee off the holiday.
The winning teams will receive turkeys and Dexter-Russel carving knives, just in time for Thanksgiving. Perhaps the most exciting part of the day will be raffling off a variety of prizes, including a Dexter-Russel knife set, a six-foot snowman and more.
All proceeds raised will go directly to the Quantum House, a caring and supportive home that lessens the burden for families whose children are receiving treatment in Palm Beach County for a serious medical condition. The Golf & Gobble is a specially ticketed event with a limited number of foursomes. Registration starts at $125 for individual players. Register for the event at www.quantumhouse.org/golfandgobble.
The event would not be possible without sponsors GliddenSpina + Partners, TBC Corporation, Southwest Greens, Northern Trust, Tito's Handmade Vodka, Benz Family Charitable Trust, Florida Power & Light, PNC Bank, St. Mary's Medical Center, the Palm Beach Children's Hospital and Panera Bread.
For more information or sponsorship opportunities, contact Amanda Atwater at aatwater@quantumhouse.org.