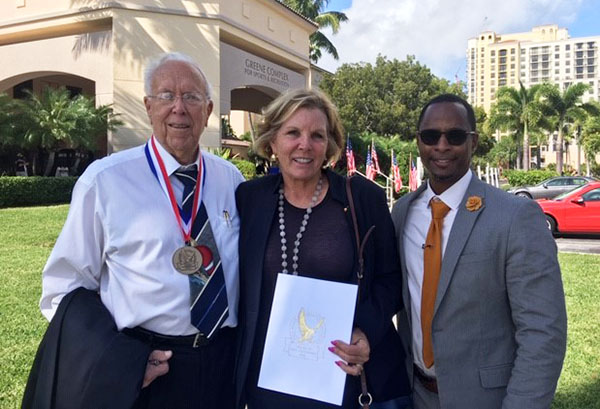 On Thursday, Nov. 8, Gulf Stream Council Executive Board Member George Elmore received the 2018 Freedom Enterprise Medal from Palm Beach Atlantic University.
Elmore is the founder of Harddrives Inc., which is one of the largest road construction companies in Palm Beach County. The Freedom Enterprise Medal is presented to servant leaders who celebrate and protect the nation's free enterprise system and who stand as role models in character, vision, community service and philanthropy.
Elmore has committed most of his adult life to these values, which truly epitomize his voluntary contributions to the Boy Scouts of America. The characteristics he represents reflect those of the worldwide scouting movement.
Elmore has been a board member with the Gulf Stream Council for decades. His leadership from behind the scenes has positively affected thousands of young people's lives and has helped transform Tanah Keeta Scout Reservation into the jewel that it is today.
American Free Enterprise Day is a tradition at Palm Beach Atlantic since the first celebration took place in 1984.
For more information, visit www.gulfstreamcouncil.org.