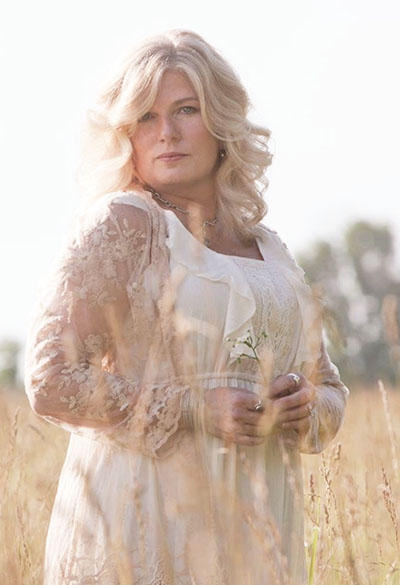 By Callie Sharkey
Local singer-songwriter Alice "Ali" Shumate recently signed with the Hadley Music Group out of Nashville, Tenn., to bring her amazing bluegrass sounds to a wider, national audience.
The growing popularity of bluegrass music reaches here into the western communities, and Shumate is a testament to this trend. The longtime area resident is now preparing to release a new solo album and begin touring in 2019.
Growing up in the mountains of West Virginia, Shumate was surrounded by this distinctive music and fell in love with bluegrass. Embracing the musical genre, the classically trained pianist also plays a variety of other instruments, including the acoustic guitar, banjo and mandolin.
"I got started listening to bluegrass every Sunday morning. It was in church," Shumate said. "The harmony of the instruments caught me. Bluegrass is mountain music — a way to use acoustic instruments for church, for pleasure and for playing with family."
Bluegrass draws in songwriters like Shumate by blending the art of storytelling with melodies that often require technical execution. The genre does not use drums for percussion, and instead instruments are synchronized with bells or even a washboard.
Shumate wrote or co-wrote every song on her upcoming album, and each one tells a story about her life experiences.
"It is such a rich type of music because it is story-based," Shumate explained. "Every Bit of Me is the title of a song on the album that speaks about when my son was born and the impact it had on me. I'd been a hospice nurse for many years, and the song Each Lesson That I Learned is about my journey there. That song has work to do in helping people."
Shumate has been involved in bands throughout her life, and she has toured with rock, country and cover bands. Her first release was an album titled Heartbreak Train, which made it onto the Billboard charts.
However, Shumate's latest success involves award-winning artist Donna Ulisse of Hadley Music Group.
"I went to one of [her] workshops to get back into writing and bluegrass. Once we met, we found that we had a style that complemented," Shumate said of Ulisse. "I am now signed with Hadley and am writing, doing demos and pitching them to other artists."
One of those songs is featured on an upcoming album by the Six-String Soldiers, a popular military music group and component of the U.S. Army Field Band. A humorous piece named A Woman Won't Forget What a Man Just Can't Remember tells of a sticky situation from the male perspective.
Signing with a national label is more than just an accomplishment for Shumate — it is a lifelong dream.
"It is a culmination and validation of what I've loved doing my whole life. It gives me the opportunity to write with people who write better than me," Shumate said. "Seeing a song grow like a child when somebody else takes it on and gives it their own spin — it validates that my songs can have a life and be heard."
While Shumate and her band put together finishing touches before beginning to tour next year, she is looking forward to sharing her music with a live audience again.
"The last time we went out on tour, part of our format was to bring along instruments and have an instrument 'petting zoo' to let the kids strum the mandolin or fiddle. It's amazing to see how these kids get so excited. By getting them involved, it seems to turn their minds on. That's what we do with our band," Shumate said.
Shumate's new album, titled Every Bit of Me, is scheduled to release in the spring of 2019, and she then expects to start touring venues in many states, including Florida.
For more information on Shumate's performance schedule and music, visit www.alishumatemusic.com.