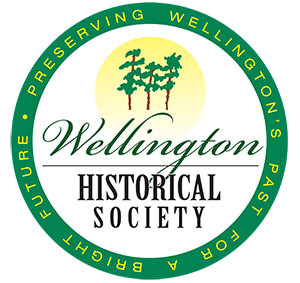 As the clock counts down, and the ball begins its descent, make your plans now to ring in the New Year with the Wellington Historical Society at its inaugural New Year's Eve Bash.
This standout event of the 2018 Wellington social calendar offers a cocktail hour and caviar bar, sit-down dinner, and an evening of music and dancing, before kissing the year goodbye and setting 2019 resolutions and expectations. The event is set to take place starting at 7:30 p.m. on Monday, Dec. 31 at the Wellington National Golf Club (400 Binks Forest Drive).
Inaugural sponsors of the New Year's Eve Bash include platinum sponsors Brefrank Inc., the Jacobsohn family, the new Mariott Fairfield Inn & Suites Wellington, Medivalue LLC, and Frank and Herta Suess. The event sponsor is Bob and Karen Cavanagh on behalf of the Allstate Foundation. Bob and Karen Cavanagh are also the photo booth sponsor. The specialty drink sponsor is Hellisoy Vodka. The décor sponsor is J&R Events Inc.. The venue and entertainment sponsor is the Wellington National Golf Club. Table sponsors include Irwin and Laurie Cohen, Florida Power & Light Co. and the Bierer Family, in honor of Brooke USA, an equine welfare charity. There are still several sponsorships available for the premiere event, as well as individual reservations and tables of 10. Individual tickets are $150.
The Wellington Historical Society is a nonprofit charitable organization driven by dedicated residents with the goal of preserving the unique history of the Village of Wellington. The mission of the Wellington Historical Society is to celebrate Wellington's unique history through gathering, preserving and sharing its past for the benefit of generations to come. Proceeds raised during the New Year's Eve Bash will allow for the collection and cataloging of artifacts and the development of educational programming.
For more information, contact Event Chair Karen Cavanagh at (561) 798-9254 or karenkcavanagh@yahoo.com. Tickets can also be purchased through the Wellington Historical Society web site at www.wellingtonhistoricalsociety.org/events.