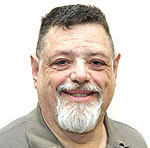 'I' ON CULTURE
We had a ball watching Aquaman. The DC Universe is not usually as much fun as Marvel, but this film, despite being a bit silly, was quite enjoyable. The plot borrowed heavily from sources as varied as King Arthur and Game of Thrones, but it held together well enough to keep the audience entertained through a very long film, almost two and a half hours long.
The plot begins with a story that "can never be." Lighthouse keeper Tom Curry (Temuera Morrison) rescues a wounded princess from Atlantis, Atlanna (Nicole Kidman). They fall in love and have a son. She is forced to return to Atlantis to marry a king, leaving only to protect the boy. He grows up and learns of his dual heritage from land and sea. He not only can survive on land but breathe and speak underwater. Grownup Arthur Curry/Aquaman (Jason Momoa) is first really seen rescuing Russian sailors from a pirated submarine. The lead pirate Black Manta (Yahya Abdul-Mateen II) not only loses the boat, but his father is injured and dies — and he swears revenge against Aquaman.
Curry, back on land, is warned by Mera (Amber Heard) that he must take his rightful place as king because his younger half-brother Orm (Patrick Wilson) wants to unite the underwater kingdoms and fight a war against the people of the land. He eventually goes to Atlantis, where he winds up fighting Orm. Despite having been secretly trained by Orm's top advisor Vulko (Willem Dafoe) as a boy, Aquaman is defeated. Battling pirates on land and Orm underwater, Aquaman and Mera wind up in a search for a lost, powerful trident, eventually heading into a dangerous trench where his mother was lost. You can probably figure out the rest.
So, the plot is corny. But the action, thanks to great direction from James Wan, seemingly never stops. He and the writers were also smart enough to have a bit of comedy here and there to cut the tension. One cute scene has a group of nasty-looking biker types coming over to Curry. It looks like a possible battle. Instead, they just want a selfie with him. The dialogue is not memorable, but it works well enough, since pretty much every few minutes there is another great action scene.
The acting is better than normal for a DC movie. Momoa is really great as a huge party animal, who seems to understand that in many ways, he is not worthy of the throne, except for the fact that he has have it to stop a war. He seems more or less indestructible, though wounded enough to seem vulnerable. He is also a great natural comedian. His timing in all of his scenes is right on the mark. He can be sentimental, fierce, caring and funny, switching between them in an instant. Heard is not nearly as good, but works well enough in her role, and she is very good in the action scenes. Dafoe is his usual extremely competent self, but so is, surprise, Dolph Lundgren in a smaller role. Wilson is a bit too vanilla for his role. Kidman and Morrison as the older lovers are charming.
The DC Universe is not nearly as much fun as Marvel. Wonder Woman seemed to turn that around, however, and Justice League did have some good moments, but most of those were when Batman and Superman were nowhere around. The studio bosses need to understand that those two lunks are inherently boring (although Dark Knight was a huge exception), basically because they are so good.
So let's hope that DC and Warner Brothers learn that people go to the movies to have fun. And you will have fun when going to see Aquaman. It is hardly a great movie, but you will have a great time watching it.