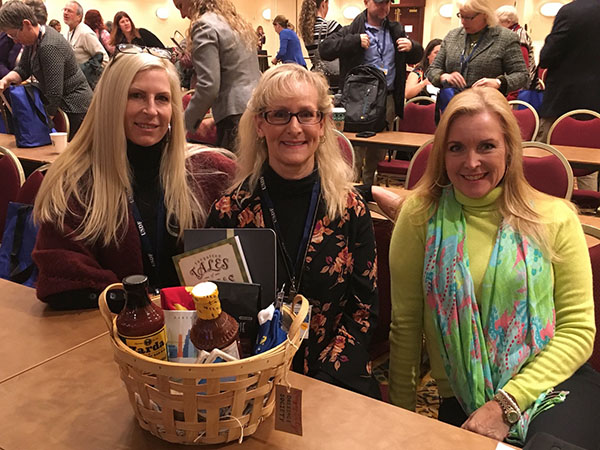 In dressage, a smooth transition is everything. Which is why Noreen O'Sullivan, president and show manager of the Gold Coast Dressage Association, has such high marks for members old and new as one GCDA show season draws to a close and another begins.
The GCDA Fall Fling, held Nov. 10-11 at the Global Dressage Festival stadium in Wellington, kicked off the 2019 show season with great performances by riders like Marco Bernal and his 16.2 black stallion Guru. Bernal, the former celebrity face of Café de Colombia, and Guru tied (66.471 percent) for first in Saturday's FEI Prix St Georges against Jan Brons and Warsteiner, then rode to first (68.235 percent on Guru) and second place (67.941 percent on Justify AS) in Sunday's FEI Prix St Georges. Another Wellington rider, Heather Blitz, won the TheraPlate Peak Performance of the Year Award, with a Fall Fling win (71.522 percent) on Semper Fidelis in the FEI Grand Prix, and back-to-back wins on Praestemarkens Quatero in two FEI Intermediate II tests (71.471 percent and 71.324 percent).
A week later, at the GCDA Year End Banquet at the Wanderers Club, the year-end highlights reflected the luster of Gold Coast members old and new, including Jean Nix and her horse Grundyman, who had their Prix St. Georges Century Ride, when a horse and rider's combined ages total 100, at April's Finale I & II. "The banquet had lots of faces old and new. It's always nice to see new riders and horses," O'Sullivan said.
These included Melissa Wanstreet, inaugural recipient of the Prudential Challenge Award sponsored by the GCDA president, who "overcame obstacles and discouragement to build a beautiful partnership with a less-than-perfect dressage horse and serve as an example of perseverance through the levels."
O'Sullivan and GCDA Secretary Amy Swerdlin then headed to Utah to represent the group at the Adequan USDF Annual Convention held Nov. 28 through Dec. 1 in Salt Lake City.
"We need a voice in how dressage is progressing with the times. It is very important to be there to represent Gold Coast and learn about the issues that should be part of that conversation," O'Sullivan said.
Two such topics were requiring riders to complete Safe Sport Certification in order to compete, and requiring a minimum score of 63 percent to qualify for a freestyle test at that level.
"The resounding theme is that we are raising standards across the levels, and the scores reflect that," O'Sullivan said. "They're up over the last 10 years, and rightfully so. Judges see better horses, better training and better riding."
On Saturday, Jan. 20, the GCDA will celebrate its Coral Anniversary at the Wanderers Club with an aquatic-themed party and look back at 35 years as a nonprofit organization serving the dressage community.
"This celebration will honor the past and present heroes of dressage in our community and look forward to our bright future heroes. At the same time as our anniversary, we will launch our Gold Coast Dressage Education Scholarship Program for amateurs and professionals. We want to help members work toward their riding, teaching or training goals. Bring your sea horse," O'Sullivan said.
Rounding out an amazing weekend with the Gold Coast Dressage Association, the Gold Coast Opener CDI 2* will be held Jan. 17-20 at the Global Dressage Stadium in Wellington.
On Feb. 11-12, GCDA will host one of the most sought-after horsemen in the world, FEI 5* Judge General Stephen Clarke as featured speaker for the 2019 GCDA Symposium.
The GCDA is committed to education and promoting good sportsmanship, along with high ethical and moral standards in horsemanship and equestrian sport. Its mission is to organize and operate educational activities, and foster local and national amateur dressage competition. Learn more at www.gcdafl.org.