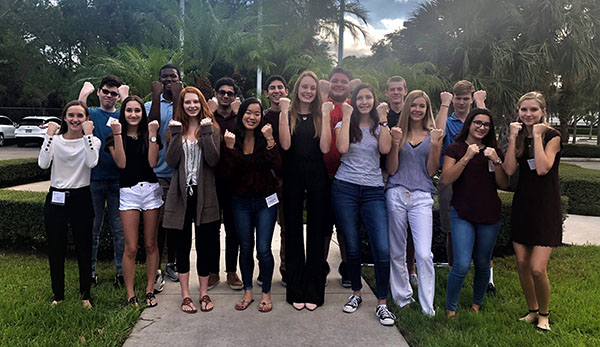 The Leukemia & Lymphoma Society's Palm Beach Area Chapter recently began its Students of the Year campaign, an annual seven-week, philanthropic leadership development program presented by the Wrobel Family Foundation.
The local competition will provide Palm Beach County high school students with the opportunity to foster professional skills such as entrepreneurship, public speaking, volunteerism, networking, financial planning, marketing and project management, while leading multigenerational fundraising teams and bringing recognition to their schools.
Funds for LLS are raised on behalf of Honored Heroes, youth who are currently battling or in remission from a blood cancer. Every dollar raised per team counts as one "vote" for the student candidate or co-candidates.
To officially launch the campaign, LLS will host a kickoff event at 6 p.m. on Wednesday, Jan. 16 at Manatee Lagoon, located at 6000 N. Flagler Drive in West Palm Beach.
The title "Student(s) of the Year" will be awarded at the culminating Grand Finale Celebration to the candidate or co-candidates raising the most funds in their community during the competition. Winners will receive a scholarship to help cover finances toward attending the college or university of their choice.
For additional information on this event, or the Student of the Year campaign, visit www.lls.org/palm-beach-area or call (561) 616-8682.