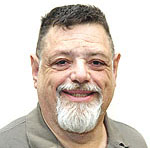 'I' ON CULTURE
The TV series The Marvelous Mrs. Maisel is just that, marvelous. It is so good that it reveals the enormous weakness of most television comedy today. Instead of running shows where one cast member does something stupid and the other cast members fix things, Mrs. Maisel deals with characters that are far deeper and whose issues seem far more real. And it becomes really addictive.
Miriam "Midge" Maisel (Rachel Brosnahan) is a contented young housewife and mother in New York back in the late 1950s. She is devoted to her husband Joel (Michael Zegen) and her young children. He makes a good living working in his uncle's fashion business and is an aspiring comedian. She brings home-cooked meals to comedy club owners to convince them to put him on stage at good times, and then takes notes on every joke and its laugh lines. He is not very good. Then, out of the blue, he asks for a divorce to marry a young receptionist and her life turns upside-down. She gets drunk one night, and in an alcoholic daze, walks into one of the clubs and does a brilliant, biting comedy routine that gets her arrested. This is, after all, the 1950s, and police arrested comics for "going too far."
A few things happen as a result. First, she meets her idol, comedian Lenny Bruce (Luke Kirby), who becomes a mentor. And Susie Myerson (Alex Borstein), the club manager becomes her agent. Midge has to move back in with her domineering father Abe Weissman (Tony Shalhoub) and flighty mother Rose (Marin Hinkle) and restart her life. She works at two jobs: at the B. Altman department store and then in the evenings doing comedy. Eventually, even her ex-husband realizes she is an amazing comic. There are many continuing adventures. Her mother, who lived in France for a time, runs off to Paris. There is a wonderful scene in a French drag queen club where Midge does a routine using a customer as a translator and gets huge laughs. For those of us of the right age, there are a whole group of episodes in the Catskills of the time, far truer to the spirit of the place than what we had in Dirty Dancing. She winds up getting at least one major enemy in Jane Lynch, a rival comedienne.
What makes this show so special? First of all, the writing. Because this is all in serial form, we have an ongoing tale. People change, there are all sorts of bits that in the wrong hands would be a disaster. The shows are far longer than the 22-minute sitcoms we get on regular television; generally they run an hour. Time after time, we see the plot stray a bit, but always to serve the general story, as well as to amuse.
The acting is brilliant. Brosnahan has won numerous awards for her work as Midge. She is harried, funny, at times bitter, and always real. Shalhoub often outshines her. While trying to be despotic, his neuroses come up and wind up defeating many of his plans. His portrait of a brilliant neurotic Jew is dead-on. Hinkle is really strong as Rose, as we watch her grow into sort of an early feminist. Borstein does deadpan comedy brilliantly. Zegen, who at first seems like the villain, winds up becoming a far more complex character. Kevin Pollak and Caroline Aaron as his parents are hysterical as they portray a pair of low-class characters who seem to have all the money they need.
The really bad news is that there are only nine episodes each season (so far two seasons) and it appears on Amazon Prime, which limits chances to see it. If you already use Amazon Prime for its two-day free delivery, it takes only about a minute to sign up and get the many shows and movies. If not, you either join, or miss this and other shows.
But if you do not see it, you are missing one of the best comedies out now — one that is in the top ranks of those of all time.