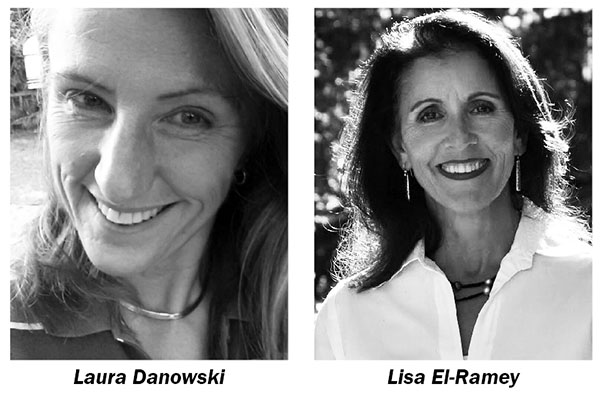 When the qualifying period closed Wednesday, six candidates had filed to run for three available seats on the Loxahatchee Groves Town Council in the Tuesday, March 12 municipal election.
Seat 2 incumbent Vice Mayor Todd McLendon is being challenged by former Loxahatchee Groves Water Control District Supervisor Laura Danowski for a three-year term.
Seat 3 incumbent Councilwoman Anita Kane, who was appointed last month to fill a vacancy, is being challenged by Lisa El-Ramey for a two-year term.
Finally, Seat 4 will be to the only seat where an incumbent is not running due to the retirement of longtime Mayor Dave Browning. Two candidates — Robert Shorr and Karen Plante — filed for the Seat 4 race, which will be for a three-year term.
The Town-Crier reached two of the new candidates — Danowski and El-Ramey — this week.
Danowski, 52, said she is running to restore faith in the community that their government is working for them to provide services that they can afford and a responsible plan for going forward.
"We are operating at an unsustainable amount of money," Danowski said. "Our base of approximately 3,300 people and 1,100 households cannot afford an estimated $13 million revenue and appropriations budget."
Danowski said a good beginning would be an immediate start of the transition of town management.
"If we start the transition in May, and start the new fiscal year Oct. 1 with a new team in place, a smaller staff, absolutely, we must have road maintenance, leased equipment and giving the people of the town what they're paying for. We've got a good start with getting the trails open," Danowski said. "We need to get them all open."
Danowski said the town needs to continue to pursue traffic calming on Okeechobee Blvd., adding that she does not support some residents' calls for un-incorporation and does not support housing developments in the town.
"I do not support putting culverts in the canals and closing them in," Danowski added.
Danowski wants to restore peoples' involvement in government, explaining that people have told her that they don't go to meetings because nothing gets done, and when they do go to meetings, they are afraid to say anything because they are afraid of code enforcement retribution.
"One of the things I enjoyed most about being a supervisor people understand the policies and procedures," Danowski said.
"We definitely need to get the canals dug out," she said, adding that it is fortunate that the pumps are on with the current drought. "We're an agricultural community. We need water."
Danowski lists her proudest accomplishments as a supervisor as looking at the employee compensation package and bringing it more in line with what the community could afford; agreeing to purchase the trail easements, which opened the way to establishing horse trails; selling surplus equipment; getting many historic documents scanned and archived that had been sitting in boxes; getting surveillance cameras installed at the district impoundment; and getting the remaining district funds to maintain OGEM roads transferred to the town.
"What 'I' accomplished with the district I think is kind of a misnomer in that we were a five-person board," Danowski said. "Anything that was done was done as a board in the best interests of the public."
Danowski has lived in Loxahatchee Groves for 14 years. She was born and raised on Long Island in New York.
El-Ramey, 52, who owns Oak Hammock Farm, said she is running because as a lifelong South Florida equestrian, she has watched the demise of many horse communities.
"I was born in Miami and lived in Broward County, and I have watched every horse community disappear," El-Ramey said. "They disappear for a lot of different reasons, but mainly because property becomes very valuable, and the horse people get so constricted by the government rules that they can't afford to stay where they are."
El-Ramey has lived in Loxahatchee Groves for 18 years.
"I came here to set up my horse business, and I've been building my farm ever since, and I think it's time that fresh eyes and fresh ears, and certainly an equestrian, particularly a professional in the industry, is on the town council, steering the town in a direction that we'd all like to live in," El-Ramey said.
El-Ramey is a dressage trainer but has participated in all aspects of horsemanship. She is also a senior dressage judge.
"I've done pretty much everything," she said. "I've jumped, played polo, chased cows, taken horses to the beach, driven horses. I was raised on a farm. We were bought up with our own horses, and we were told to learn everything, so we got to do a lot of fun stuff."
She said the pressing issues for the town have been the roads, and the change in garbage policy and the increased fee that residents face this year.
"And the town management, whether that's a new management or just a new management philosophy, I just think there needs to be some changes there," El-Ramey said. "From there, we'll see what else we can do to maybe improve community relations within our boundaries and outside of our boundaries. I know the sheriff is a pressing concern, and my understanding about the issue is it is kind of a personality/communications issue. I feel we can resolve all of those things."