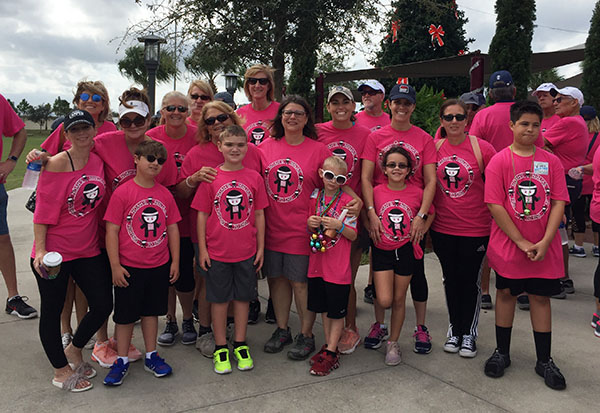 On Dec. 8, Wellington Elementary School participated in the NF Walk of South Florida. The walk increased awareness of Neurofibromatosis (NF) and raised funds for the Children's Tumor Foundation.
NF causes tumors to grow on nerves throughout the body and can lead to blindness, bone abnormalities, cancer, deafness, disfigurement, learning disabilities, anxiety, attention/impulsivity issues, executive functioning delays, sleep disorders and disabling pain.
NF affects one in every 3,000 people regardless of race, gender, ethnicity or age.
There is no cure for NF, but current NF research efforts benefit those who live with NF, as well as help to shed new light on several forms of cancer, brain tumors, bone abnormalities and learning disabilities, ultimately benefiting the broader community.
Amy Midlarsky, a speech and language pathologist at WES, was the organizer of the event. She is the mother of Noah Midlarsky, a student at WES who has NF.
The walk was a great success and raised awareness and funds for NF and the Children's Tumor Foundation.