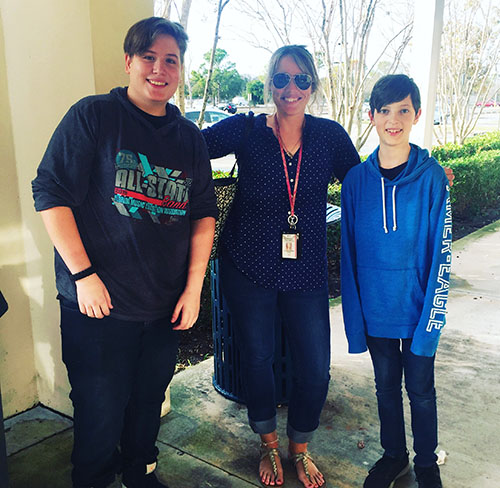 Wellington Landings Middle School students Tobias Smith and Ezra Seelaus are shining stars in the WLMS band.
Tobias Smith (bass clarinet) and Ezra Seelaus (trumpet) represented Wellington Landings at the Florida Music Education Association (FMEA) All State Conference from Jan. 9-12. They were also selected to represent Wellington Landings for the District 14 All County Honor Band held Jan. 24-25. The All County Band will perform at Spotlight on Young Musicians at the Kravis Center in May.
In order to be selected for the All State and All County bands, these students demonstrated a high aptitude in scales, sight reading, and prepared pieces.