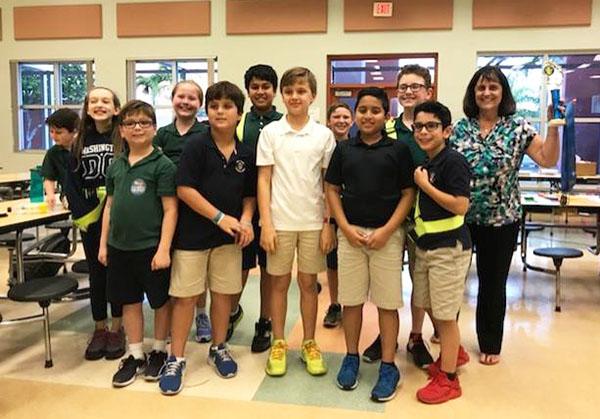 Binks Forest Elementary School recently announced that 10 students from the school have made it to the top 15 in the state level competition for the Academic Games Leagues of America.
Additionally, the social studies team took home first place in the elementary division, a first in school history.
The students, in grades 4, 5 and 6, have been practicing for weeks with coach Lisa Gifford, a fourth-grade teacher at Binks Forest.
The games, hosted by the Games Leagues of America, gives participants the opportunity to show off their skill and knowledge in one of eight different competitions. Starting at their respective school, competitors advance in rounds until they get to the statewide and then ultimately the national tournament. Core subjects are math, language arts and social studies.
"We are incredibly proud of the work that not only these students have done to get this far, but also for our teachers for their work in preparing them," said Michella Levy, principal at Binks Forest.
The Binks team includes: Juan Rodriguez, Jonas Slusher, Enan Khan, Rayan Kha, Ryon Jemail, Anderson Spellman, Jack Bordonaro, Miram Smith, Nicholas O'Neil and Sutton Mills. Students advancing include Juan Rodriguez, Jonas Slusher, Enan Khan, Ryon Jemail and Rayan Kha.