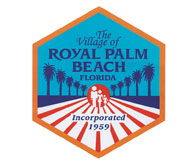 By Meredith Burow
The Royal Palm Beach Education Advisory Board met Monday, Feb. 11 to discuss issues and improvements in local schools — this time with a specific emphasis on H.L. Johnson Elementary School and school security overall.
Palm Beach County School Board Member Marcia Andrews also updated the community on recent strides made to increase school safety.
Following a musical demonstration by H.L. Johnson's chorus, Principal Jennifer Makowski shared details of the school's most recent statistics and events, noting early on that the school's state grade has risen from a B to an A.
According to Makowski, the school faculty is constantly striving to improve academic development in their students, with a recent method being an implementation of nonfiction texts in kindergarten reading.
"We are increasing our nonfiction texts, which is the big part of the FSA, and so we've been working with our PTO on increasing the number of books that we have in our classrooms," Makowski said. "They're not all just the fairytales, the poems, those kinds of things — it's more nonfiction, which the kids are really enjoying."
Board Chair Dr. Bill Thallemer inquired as to how this approach affects students and their reading. According to Makowski, the advancement in student language skills as a result of this change is remarkable.
With students now working with concrete, everyday concepts in their reading, higher-level language is becoming more easily applicable to them, Makowski explained, and the children are grasping the concepts more easily than they had prior to this strategic shift.
"The vocabulary that the students are using — it's tremendous, the things that they're saying, and that they can apply it because it's nonfiction," Makowski said.
Makowski went on to mention a few of the many enrichment clubs available to H.L. Johnson students, including Coding and Robotics, Student Council, TV Production and the STEM-based SECME program, which won first place in the mousetrap car races last year. In addition to this, every student participates in the science fair each year.
Critical thinking is a high priority at H.L. Johnson, Makowski said, and is infused within the curriculum. Asked to provide additional details of what critical thinking looks like at the school, Makowski described the school's Socratic seminars, in which students learn and apply what they've learned through debate.
"The students will be given a topic, and they have to do research and come up with exactly what their stance is on the topic, and then they go back and forth, and they debate that topic," Makowski said. "And so, we have fifth-graders debating crises that are going on in the world, and they're taking that and they're researching it to come up with their stance and then how they're going to defend it… That's taking their just basic knowledge, and it's taking it that one step further."
Makowski also touched on the changes made to enhance H.L. Johnson's security, one of which was moving the students to inside the cafeteria for both arrival and dismissal. The school is already implementing upgraded crisis response bags that are to be hung on the inside of each classroom door, and is set to receive additional security cameras, card readers and a perimeter fence by the end of the year.
School safety in Palm Beach County was a significant topic of the meeting. School Board Member Marcia Andrews followed Makowski's presentation with her own, centered specifically around school security.
With the first anniversary of the Parkland shooting on Valentine's Day, Andrews talked about not only the improvements made in school security, but also the steps taken to remember and memorialize the lives lost at Marjory Stoneman Douglas High School on Feb. 14, 2018.
In honor of the victims of the Parkland shooting, Andrews discussed the "17 Acts of Kindness" event, in which every school in Palm Beach County is participating in one act of kindness a day, remembering the 17 people who died last year at the western Broward County high school. These acts of kindness include sending a note of encouragement to Marjory Stoneman Douglas High School and thanking a police officer in person.
"We have to memorialize," Andrews said. "We have to be able to remember and to have sympathy and just know we're all there together."
Andrews said she feels good about where Palm Beach County stands following the actions taken to improve school security in the past year, such as efforts to have a police officer, as well as mental health counselors, stationed at each school in the county.
"We've actually gone through with the chief of police and leadership [and] in-school security to look at every school, look at possibilities of upgrades where we see we may have weaknesses," Andrews said. "I feel good that every school has been looked at, and I do feel that we're safe."
To show support for the Parkland victims and survivors, as well as to see those efforts put forth by Palm Beach County schools, go to Instagram and use the hashtags #StrongerTogether and #17ActsofKindness.