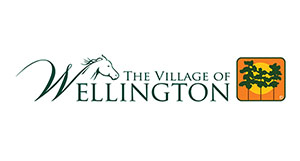 By Alexandra Roland
Wellington's Public Safety Committee meeting on Wednesday, Jan. 23 included presentations by Palm Beach County Fire-Rescue (PBCFR), the Palm Beach County Sheriff's Office (PBSO) and the Palm Beach County School District Police Department, with a particular focus on the school district's plans to increase police presence on its campuses.
PBCFR presented on the structure of the department, the services it provides to residents and recent accomplishments that directly affect the Village of Wellington.
The PBSO informed the committee of a downward trend in crime, ahead of the release of year-end statistics, which will comprise the agency's annual report, to be presented at the next Public Safety Committee meeting.
As a follow up to the presentation, School Police Major Eli Cano, who retired Jan. 31, addressed the committee about the district's current focus on school safety. Cano summarized progress made over the last year and underscored a hope for continued improvement in 2019, including getting officers on every school campus throughout the district.
"Right now, we've had to contract with the sheriff's office and the other municipalities to ensure we have an officer on every campus," Cano said, noting that his agency has hired more than 60 officers in the last six months.
According to Cano's presentation, the school district has apportioned $10 million above what the state allocated in the Marjory Stoneman Douglas High School Public Safety Act to ensure an officer on every campus for the 2018-19 school year. Combined with regularly budgeted funds for school police, the district will spend more than $30 million for school policing this year.
Cano told the committee that School Police Chief Frank Kitzerow is pushing for the hiring of 75 officers in the first wave of the year, and in the second wave, possibly as many or more officers.
In addition to a continued police presence on campus, Cano noted several other safety measures that his department is pushing for at every public school, such as having a single point of entry.
"We're working to make sure we have one way in and one way out. Also, we're increasing police aides. [Their] responsibility is being a second pair of eyes to the administration and also to law enforcement. They're monitoring everybody coming in. 'What's your name?' 'Who are you here to see?' 'Parent so-and-so here to see teacher whoever it may be.' And that information is passed on. Now the police aides are at the entrances of all the campuses."
The school district has funded approximately 50 school police aides for the current school year.
New patrol cars are also coming. While not all officers will receive a new vehicle, with the additional funding some will, which Cano hopes will contribute to police visibility on campuses and, in turn, discourage negative incidents.
The school police department has also increased its K-9 presence. The agency went from four to eight police dogs and are looking to bring more on board.
Committee Member Mohammad Junaid Akther asked how the K-9 units are placed and what priorities take precedence.
"Right now, because of the coverage, we've had to use them at a specific school, but as we're hiring new people, we're replacing them and putting them on the road," Cano said, adding that police dogs will likely be placed at locations with known drug issues. "When I look at that, I can tell all my drug dogs, 'OK, this is what I want you to do. Unannounced, I want all four dogs to come in from different angles and just start searching.' We've had pretty good results from that. It is working well, but it's still not enough. I can tell you that the chief is looking to expand it even more, because when you only have eight dogs county-wide, it's not enough."
Cano stressed increased training and collaboration with the PBSO. "With the training that all of us are going through now, we will be able to work together," he said. "What happened at Parkland, everybody's pointing the finger. We're trying to avoid that. So, eventually, we'll all be on the same page."
The Public Safety Committee is scheduled to meet again Wednesday, March 27 at 6:30 p.m. A joint meeting with the Wellington Education Committee for a "Year After Parkland" session, is scheduled for Wednesday, April 3 at 6:30 p.m.