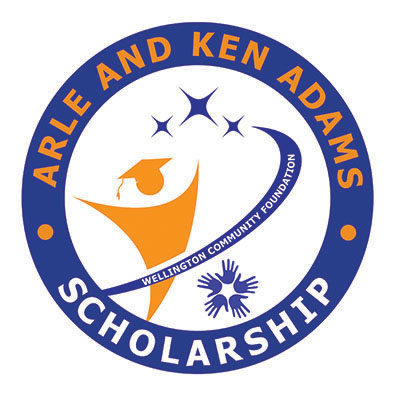 The Wellington Community Foundation is now accepting applications for the 2019 Arle and Ken Adams Scholarship, open to all of Wellington's graduating high school seniors.
The foundation went to great lengths to ensure that the Adams' legacy lives on by naming the Wellington Community Foundation's first scholarship program the "Arle and Ken Adams Scholarship," in honor of all they have contributed to the village.
Arle and Ken Adams' service to the community far outreached all business, political or developer thresholds in their long and successful careers. Former Palm Beach County Commissioner Ken Adams believes that Wellington has accomplished great things because of the great people and great leaders who care deeply and continue to do things for their children and their children's children.
When the Wellington Community Foundation became an independent nonprofit organization benefiting the seniors, children and veterans of Wellington, the board of directors immediately invited Ken Adams to take a seat on the board, and without hesitation, he jumped right in. Although he has moved to a board member emeritus status, he considers it a great honor that the foundation developed a scholarship in both his name and the name of his beloved late wife.
The Arle and Ken Adams Scholarship will serve those in need who can benefit by a hand up in creating tomorrow's leaders.
The 2019 application process is now underway and is seeking individuals who fit the scholarship criteria. The application deadline is Friday, April 19, and the foundation will be announcing the first scholarship recipients in May 2019.
For more information about the Arle and Ken Adams Scholarship, or to download the application, visit www.wellingtoncommunityfoundation.org.
The Wellington Community Foundation Inc. is a nonprofit charitable organization committed to benefiting Wellington's seniors, children and veterans by supporting and improving their quality of life.
Developing the new scholarship is in direct support of the foundation's mission of "building a stronger community."
For more information on how to become involved, or to make a donation to the Arle and Ken Adams Scholarship program, call (561) 333-9843.