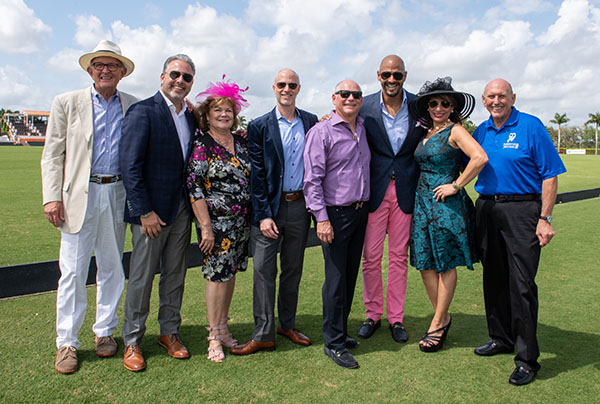 More than 150 guests attended the third annual Florida Cancer Specialists (FCS) Foundation Polo Brunch fundraiser on Sunday, March 10 and raised $95,000 to help individuals undergoing cancer treatment with their nonmedical living expenses, such as rent, mortgage, utilities and car payments.
The FCS Foundation helps alleviate the financial burden inflicted by a diagnosis by helping cover the cost of essential living expenses. To ensure that every cent of donations go to support patients in need, Florida Cancer Specialists partner physicians pay for the foundation's overhead and staff salaries.
The fundraiser featured a polo game watching with polo champion and cancer survivor Brandon Phillips. An advocate for cancer patients, Phillips has helped raise more than $1 million for cancer charities and has extended his support to the FCS Foundation to raise funds and awareness.