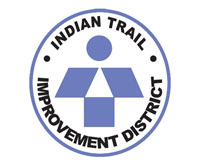 The Indian Trail Improvement District Board of Supervisors held a legislative workshop on Wednesday, Feb. 27 in preparation for Palm Beach County Days in Tallahassee, which are set for March 5-6.
Lobbyist David Ramba and Nazbi Chowdhury, aide to State Sen. Bobby Powell (D-District 30), gave presentations at the workshop.
At the head of ITID's legislative priorities are the completion of the Corbett levee at a cost of $5.7 million, construction of the M-O Canal gate and continuation of the Moss property stormwater project, each at a cost of $400,000.
ITID President Betty Argue explained that the levee separating the J.W. Corbett Wildlife Management Area from The Acreage is most important because after Tropical Storm Isaac dumped an estimated 18 inches of rain in the area, the Corbett levee breached.
The state agreed to fund $8 million, of which the South Florida Water Management District received $4 million to complete the levee and $500,000 the following year, which is being held in escrow. The cost has now risen to $5.7 million to complete the project.
Chowdhury said that Powell has agreed to sponsor all three of the district's funding requests.
"Mr. Powell has met with Mr. Ramba, and he can definitely provide you with more understanding of how we're going to be working these appropriations requests this year, and who exactly we'll be meeting with to be able to push these requests forward," he said.
Chowdhury wanted the board to be aware that Powell has also agreed to sponsor the county's Loxahatchee River Preservation Initiative, which could indirectly affect ITID.
Ramba, who has represented ITID in Tallahassee for almost 20 years, said the capital is abuzz having a new governor, Ron DeSantis, who has an approval rating of 64 percent statewide, which is higher than former Gov. Rick Scott ever achieved during his eight-year tenure.
"He's taking things in a different direction in Tallahassee," Ramba said, on such topics as medical marijuana, which was approved by 74 percent of voters in a statewide referendum, and enforcing the constitutional amendment approving $250 million for the Everglades and overall water quality.
"He's really moving the state in a more moderate direction based on what the people want, versus in years past it seemed like we were trying to circumvent the process," Ramba said. "He's really taken an initiative. People are far more pleased with his first month and a half in office than they'd ever imagined, on both sides of the aisle."
Ramba said DeSantis ran his campaign on clean water and improving the environment.
"Scott ran on three things: jobs, jobs and jobs," Ramba said. "Some of these other issues weren't neglected, but they weren't the priorities of the executive branch."
Ramba said the state has a $91 billion budget, but he expects it will actually be $87 billion or $88 billion because the legislature wants to keep $4 billion or so in reserves.
"They did that last year, and that money was pretty much depleted because of the last hurricane we had," Ramba said. "They used that for assistance and storm cleanup. So, I think they're going to start doing that as a trend, keeping that money in reserves."
Ramba said that as of Wednesday, Mexico Beach, which was hit the hardest by Hurricane Michael, was the first to receive money from FEMA. "So, it has been five months since Hurricane Michael, and Mexico Beach just got a check for $2.4 million, which is pocket change compared to the damage there," Ramba said.
Ramba commented on the election of Nikki Fried, a Democrat, as commissioner of agriculture, edging out Republican Matt Caldwell.
"That office has historically been held the past 20 years or so by somebody who is very heavily in the cattle or citrus industry," Ramba said. "She ran on medical marijuana and was able to squeak out a win."
Ramba said there is currently $3.3 billion in legislative member requests and pointed out that State Rep. Rick Roth (R-District 85) has sponsored all three of ITID's bills in the House.
"Rep. Roth, your member out here, has filed all three of these, along with Sen. Powell's office," Ramba said, pointing out that the M-O canal gate, HB 2231, passed in committee last week, represented by Roth.
"It was unanimous, so that's now in the game," Ramba said. "The House is required to hear it in order for it to be used in the House budget."
Ramba said he has made it clear to people in Tallahassee that the Corbett levee is ITID's priority.
"The total number, $5.7 million for one project, is a big number when it comes to appropriations," Ramba said. "Most of them cap out at a million or two. Rep. Roth needs your support to meet with folks, but our story is, 'The governor came down and said this needed to be done. They were flooding our district. You built us half a levee. The water won't listen. It won't stay in the first half. We've got an unfinished government boondoggle out there that really doesn't help the residents.'"
Ramba said board members attending Palm Beach County Days next week have an appointment with State Rep. Holly Raschein (R-District 120), the chair of the House Agricultural & Natural Resources Appropriations Subcommittee to discuss ITID's requests.
"I wouldn't even talk about the other projects," Ramba said. "The first one has been approved. Talk about Corbett… that's your priority for everybody going to Tallahassee for Palm Beach County Days. It shows that there is a need, it has been proven and we've only got it half built. This is a shovel-ready project — shovel-ready is a key term in Tallahassee."
Ramba also pointed out that Roth is vice chair of the House Agricultural & Natural Resources Appropriations Subcommittee, chaired by Raschein.
"He will get a pool of money," Ramba said. "It needs to be encouraged to him how important this is, because somewhere, somebody's going to ask him to do lots of things. He's going to have to prioritize his funding."
Ramba added that Powell will also be allocated a pool of money that may be cross-funded with Roth's pool.
Ramba encouraged board members and the public to write letters of support for district projects to state legislators.