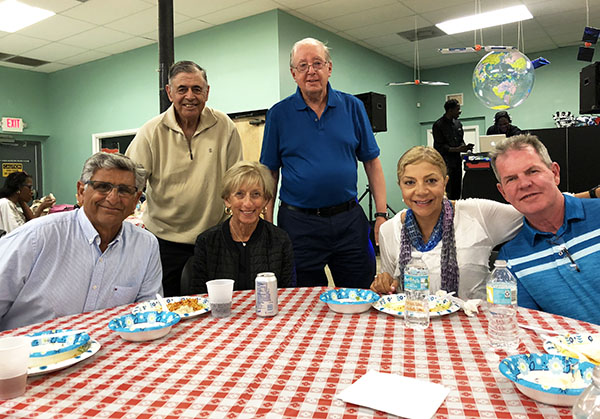 Friends, family and supporters gathered recently for the Seagull Academy's eighth annual Spaghetti Supper. The event included raffles, a silent auction and a DJ who kept the dance floor jumping. It brought in more than $3,000.
The annual pasta dinner dance party held at Seagull Services' headquarters raises money to underwrite the annual prom at the Seagull Academy for Independent Living. SAIL is a charter school serving special needs students age 11 to 22 in middle and high school. The school combines academics with a focus on life skills and employment readiness. The school's annual prom features a sit-down dinner, dancing and photos.
"I'd like to thank everyone who came together to help make our Spaghetti Supper a huge success, including our families and our sponsors," said Linda Moore, interim CEO of Seagull Services. "The prom is a highlight of our school year. We couldn't do it without your support."
Seagull Services is grateful to everyone who supported the Spaghetti Supper, especially sponsors John Luekings, All County Mortuary and Texas Roadhouse. Numerous businesses donated items to the silent auction: Busch Gardens, Butterfly World, the Fitteam Ballpark of the Palm Beaches, Fun Depot, Flamingo Gardens, Fresh Nation, Guanabana's, Hoffman's Chocolates, Hurricane Café, Jack the Bike Man, Juno Beach Café, the Miami Beach Zoo, Taboo and Trader Joe's.
SAIL's prom will be held from 6 to 9:30 p.m. on Friday, April 26 in Seagull Academy's multipurpose room at the school. In addition to SAIL's students, teens and young adults with disabilities up to age 25 from throughout the community are invited to attend with a parent or guardian.
For tickets, and more information, call (561) 540-8110.