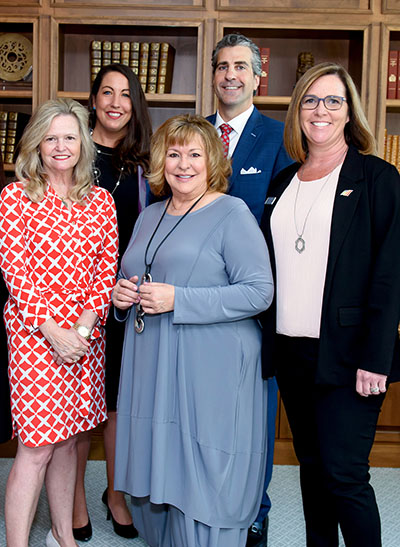 Thanks to those who attended and sponsored the 28th annual Love of Literacy Luncheon, the event raised more than $200,000. The proceeds will fund child, adult and family literacy programs provided by the Literacy Coalition of Palm Beach County.
New York Times bestselling author Jacquelyn Mitchard headlined the event. Mitchard has written dozens of novels, including The Deep End of the Ocean, named by USA Today as one of the 10 most influential books of the past 25 years.
"We could not have asked for a more inspiring speaker," said Kristin Calder, CEO of the Literacy Coalition. "Jacquelyn's presentation reminded us that words, in the hands of a skillful storyteller, have the power to bring us together in laughter or in tears. She shares our passion for literacy and our efforts to help every child and adult in the county learn to read."
Bernadette O'Grady and Debra Ghostine chaired the luncheon. Committee members were Leanne Adair, Regine Bataille, Chiara Clark, Sabine Dantus, Maggie Dickenson, Seran Glanfield, Mim Harrison, Stephanie Kahlert, Karen Rogers, Carol Rose, Laura Silver, Kenneth Spillias and Bettina Young.
The Literacy Coalition strives to ensure that individuals who need to improve their literacy skills receive the help they need. By providing services to more than 27,000 adults, children and families each year, the Literacy Coalition's goal is for every child and every adult in Palm Beach County to be able to read. Learn more at www.literacypbc.org.