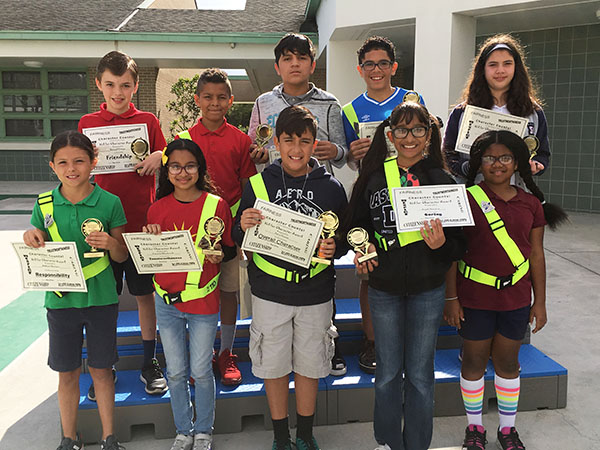 New Horizons Elementary School makes a point to celebrate and honor fifth-grade students who demonstrate positive behavior and great character throughout the school year. This year, through a process of nomination and teacher input, the school hosted an event on March 9 to honor these special students.
The honorees' parents were invited, and the entire school was invited to attend an assembly in the courtyard. The chorus sang, the drumming club played and staff members spoke about the importance of demonstrating good character.
Students were selected who demonstrated responsibility, trustworthiness, respect, fairness, citizenship, caring and overall character throughout the school year.
Student Jairo Gomez was selected as the student who demonstrated overall great character, and he will also be honored by the school district for being an exemplar student on campus.