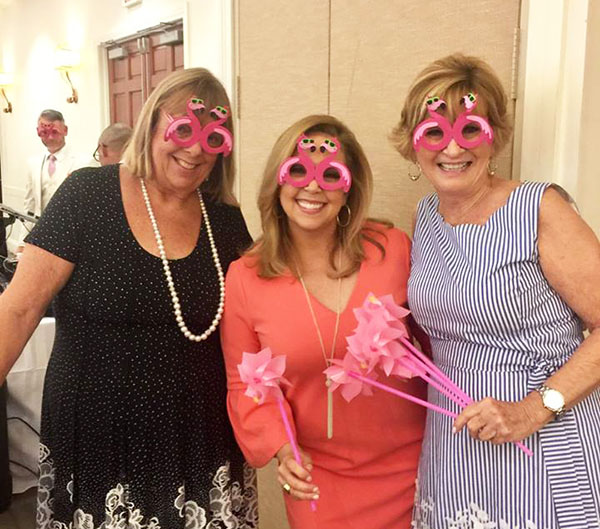 On Wednesday, June 5, "Realtors Take the Runway 2019," a fashion show and luncheon, will be held from 11:30 a.m. until 1:30 p.m. at the Breakers West Country Club. The money raised will be donated to the Trustbridge Hospice Foundation, formerly Hospice of Palm Beach County.
The event, presented by Keller Williams Realty of Wellington and chaired by Maureen Gross, will have a 1950s Rock 'n' Roll theme, including some surprise musical guest appearances.
"This is the fourth year that we have held this fashion show benefiting Hospice," Gross said. "And the show gets bigger and better every year. Each year, the show has a different theme. Last year, the theme was flamingos, plus we had a surprise opening performance by 'the Village People' leading the crowd in a raucous version of 'YMCA.' This year will have even more surprises. This way, the audience gets involved in the show and it creates a fun, light-hearted atmosphere. This definitely is not your mother's demure fashion show."
Twenty-five real estate agents will be modeling during the fashion show. "We have asked the top agents in town to join us and model. We will have someone representing almost every real estate agency in town," said Nancy Jennings, the broker at Keller Williams Wellington. "This creates great comradery among the agents, as we all join together to raise money for a good cause."
As was the case for the last three years of shows, the fashions will be provided by Dillard's in the Mall at Wellington Green. Kelley Dunn, the news anchor at WPTV, will once again serve as emcee this year.
"We always are amazed at the support we've gotten from the community every year, and we are sure we will get it this year, too. Who doesn't love Hospice and all the good work they do?" Jennings said. "Having Kelley Dunn as our emcee certainly helps to stir up interest, too — our event has sold out every year."
For tickets, sponsorship opportunities or more information on the fashion show, contact Maureen Gross at (561) 714-0887 or maureengrossrealtor@gmail.com.