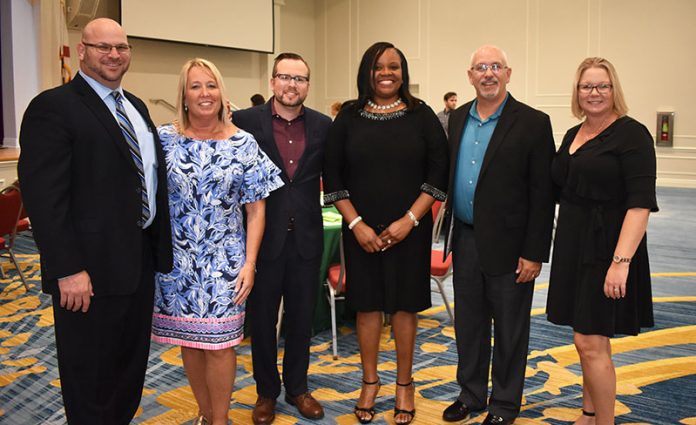 The Rotary Club of Royal Palm Beach honored schools in the community with a tribute gala at the Royal Palm Beach Cultural Center on Saturday, April 27.
Schools and principals honored included Royal Palm Beach High School and Principal Jesus Armas, Cypress Trails Elementary School and Principal Bruce Saulter, H.L. Johnson Elementary School and Principal Jennifer Makowski, Royal Palm Beach Elementary School and Principal Tracy Gaugler, Palms West Charter School and Principal Steve Epstein, and Crestwood Middle School and Principal Dr. Stephanie Nance.
Royal Palm Beach Councilman and Rotary President Jeff Hmara served as the master of ceremonies and introduced Mayor Fred Pinto, who welcomed the attendees and reiterated the commitment of the village to a continuing partnership with the schools.
School Board Member Marcia Andrews welcomed the guests, as did Dr. Keith Oswald of the Palm Beach County School District.
The NRI Institute of Health Sciences was a prime sponsor of the event.
The Rotary Tribute Committee included Jeff Hmara, Dan Splain, Lorna Kernizan, Keith Jordano, Roland Amateis, Lynn Balch, Sam Roman, Donielle Pinto and Steve Epstein.