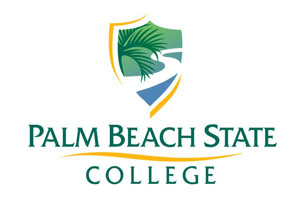 State Rep. MaryLynn Magar and State Rep. David Silvers will be the keynote speakers at the Palm Beach State College spring commencement ceremonies for the more than 3,200 expected graduates.
The ceremonies will be held Wednesday, May 8 at the Palm Beach County Convention Center in West Palm Beach. Magar will speak at the 9:30 a.m. ceremony for graduates of the associate in science, bachelor of applied science and bachelor of science degree programs and the certificate programs. Silvers will speak at the 2 p.m. ceremony for graduates of the associate in arts transfer degree. Both ceremonies will be streamed live at www.palmbeachstate.edu.
Magar, vice president and general manager of Heart Care Imaging, was first elected to the Florida House of Representatives in 2012 to represent District 82. She was deputy whip from 2012 to 2014, and she has served on all healthcare committees during her tenure. She is currently the speaker pro tempore and chair of the Health Care Appropriations Subcommittee. She also serves on the Health & Human Services Committee, Appropriations Committee, Rules Committee and Joint Legislative Budget Commission. A native of Pittsburgh, Pa., who was raised in Vienna, Va., she earned her bachelor's degree in business marketing from Radford University. She moved to Tequesta in 1992, where she currently resides.
Silvers, president of a Palm Beach County publishing company, was first elected to the Florida House of Representatives to represent District 87 in 2016, and he was re-elected in 2018. He is the Democratic ranking member on the Local, Federal & Veterans Affairs Subcommittee, and he also serves on the Commerce Committee, Gaming Control Subcommittee and the Ways & Means Committee. A South Florida native, Silvers holds a bachelor's degree in economics from the University of Florida and a joint law degree and MBA from the University of Miami.
Visit www.palmbeachstate.edu/graduation for more information.