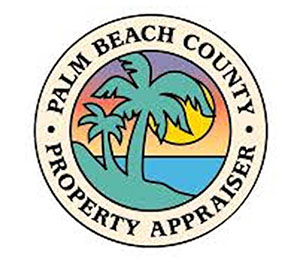 Estimated taxable property values for Royal Palm Beach and Wellington, released last week by the Palm Beach County Property Appraiser's Office, were slightly behind the county overall for growth from 2018 to 2019, with increases of 4.37 and 4.54 percent respectively, while the area's newest and rapidly growing municipality, the City of Westlake, doubled its taxable value with 117.26 percent growth.
The Town of Loxahatchee Groves saw an increase in taxable value of 7.77 percent, due largely to equestrians searching outside Wellington for more affordable land for equestrian farms.
The county's increase in taxable value was 5.73 percent, according to the preliminary estimate for the taxable values set to be used for the upcoming fiscal year.
Royal Palm Beach and Wellington are both near buildout, which has made new growth challenging.
Royal Palm Beach's taxable value increased to $2.97 billion from $2.85 billion over the past year, with a new net value estimate of $6,307,827 bumping the taxable value from 4.15 percent to 4.37 percent.
"We were in the lower 10 percent [for the county]," Royal Palm Beach Village Manager Ray Liggins told the Town-Crier on Wednesday. "We were anticipating a little bit more."
Liggins said significant new projects including the Tuttle Royale project on Southern Blvd. and the Crestwood Blvd. development at the old wastewater treatment plant property did not start in time to go on the 2019 estimated tax roll.
"[Tuttle Royale] will most likely hit the tax rolls next year," he said, adding that some of the Crestwood property is probably on the tax rolls for 2019.
"Some of that will definitely be on the rolls," he said. "They had the property platted, so the increased values of having the 385 undeveloped lots would definitely be on there."
However, he doubted that anyone had moved into the development before Jan. 1, 2019, the cutoff date for properties to go on the 2019 tax roll.
"The land value will be on there this year, and the property value next year," he said. "The interesting thing is [with] the population growth, we were high, so we had the estimates showing that we've got the people, but I guess the taxable value is going to lag behind the people a year or so."
Although Royal Palm Beach was behind the county's overall taxable value increase, Liggins said he was not disappointed.
"When you're closer to buildout, it's harder to move that number. It's all positive news. There's no question. It's much better than the news we got in 2007," he said, referring to the year that property values began falling in the run-up to the Great Recession.
Wellington's taxable value increased from $8.32 billion in 2018 to $8.70 billion in 2019, with new net value amounting to $89,028,829, which raised the percentage change from 3.47 percent to 4.54 percent.
Village Manager Paul Schofield said the growth rate is lower because Wellington is very nearly at buildout, but a significant number of homeowners are reinvesting in their property.
"We haven't done large projects in a while, but what you are seeing is a lot of work being done," Schofield said. "People are doing significant upgrades to their houses."
Last year, Wellington issued building permits for about $300 million worth of new construction, he said.
"Some of that is commercial and apartments, but a significant part of that is people just upgrading their existing homes," Schofield said. "When they do that, their values go up, and the appraiser will pick it up, so I think what you're seeing is people reinvesting in their properties and some new development. Out of that $89 million, I think about $10 million is actual new construction."
He said the numbers don't surprise him, and the county's overall higher growth rate is due to large undeveloped tracts being built on.
"Our population is about 63,000, and we had always projected our buildout to be somewhere around 63,000," he said. "We're there now. We may add another 1,000 or 1,500 people at buildout, but for all practical purposes, we're a maturing and built-out community. Our largest undeveloped tract in the village is K-Park, and I don't see us really looking to do anything with that anytime soon."
Loxahatchee Groves saw its taxable value go up from $313,290,118 to $337,625,640, with new net value of $4,321,278 increasing the percentage change from 6.39 percent to 7.77 percent.
The City of Westlake had an estimated taxable value of $98,511,577 in 2019 over $45,341,742 in 2018, with new net value accounting for $41,339,286, bumping the percentage change from 26.09 percent to 117.26 percent.
The numbers released last week are estimates and subject to change.
"New property value in Palm Beach County continues to grow our tax base, along with steady increases in reassessment for 2019," Property Appraiser Dorothy Jacks said in a press release. "I anticipate a continuation of this trend as additional new construction in residential, condominium and commercial is finalized this year and added to the 2020 tax roll."