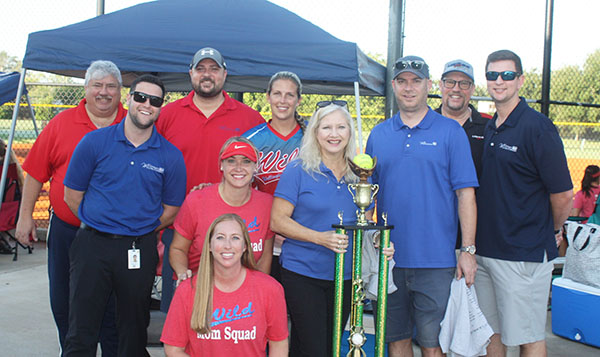 A total of 52 teams were in attendance at the Walk on the Wild Side Fast-Pitch Softball Tournament on Saturday, May 4 across three Wellington parks. The annual tradition is hosted by the Wellington Wild Fast-Pitch Softball Association.
The tournament got underway early Saturday morning at the Tiger Shark Cove softball fields on Greenbriar Blvd., where Mayor Anne Gerwig was on hand to throw out the first pitch. She was joined by Councilman Michael Drahos, Parks & Recreation Director Eric Juckett, Athletic Programs Manager Ryan Hagopian and Program Director Ryan Harris.
Laura Smith, president of the Wellington Wild board, was on hand to keep things organized. "We are here today for the opening ceremonies for the Walk on the Wild Side Fast-Pitch Softball Tournament," she said. "Ours girls begin to learn to pitch at the age of seven. Fast-pitch is totally different than slow-pitch and baseball. Our pitchers pitch 60 miles per hour and from only 35 to 40 feet away to the batter."
Fast-pitch is a type of softball that features fast underhand pitching. It is considered the most competitive variety of softball. Learn more about the Wellington Wild at www.wellingtonwild.org.