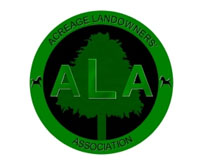 The Acreage Landowners' Association invited Indian Trail Improvement District President Betty Argue to speak on Tuesday, June 4 at the first of six meetings it has organized to learn more about the local government process.
"I'm here as a resident tonight. However, I am the president of Indian Trail Improvement District," Argue said, adding that prior to being elected to the ITID board, she was on the ALA board. "I was very involved in community advocacy. I've lived in the community since 2011. I went through Tropical Storm Isaac. That's actually what got me interested in how things work in The Acreage."
In 2013, the Callery-Judge Grove property was sold to Minto Communities, which is now developing the City of Westlake. That development was approved by Palm Beach County over the objections of Acreage residents, she said.
"I was part of the group that organized to try to educate people about what was coming," Argue said. "I always like to remind people it was never 'no' to development. It was 'no' to any more than they were already allowed."
Argue said her group took offense to Minto's reference to The Acreage as an "antiquated subdivision," but pointed out that The Acreage is described as such in the county's comprehensive plan due to its "imbalance of land uses." She explained that residents of The Acreage have adjusted to and desire a rural lifestyle with minimal commercial development, along with well fields and septic tanks over municipal water and sewer, although that profile is changing.
"It wasn't a slight to our community, it's just that if you were developed today, the requirements are different," Argue said.
She noted that in 1989, the county won awards for its comprehensive plan, which included The Acreage.
"One of the reasons why was because the comprehensive plan actually took in the diversity of a lot of different lifestyles," Argue said, explaining when she was working to fight the Minto approval, she had to study the county's comprehensive plan, land development rules and zoning codes.
"I have a legal background, so it was a lot easier for me to get into it, plus there were some very knowledgeable members of our community who were good teachers in The Acreage," Argue said, explaining that her group spent a year and a half standing by the roadside, getting petitions signed, talking to people and finding out their viewpoint on the condition of the community and what their concerns or objections were.
Argue said the group was successful in negotiating Minto down from 6,500 homes to 4,500 homes.
"We were a small group with not a lot of money and very limited resources," Argue said. "But I learned a lot through that process."
Argue said that ITID and The Acreage are part of unincorporated Palm Beach County and fall under the jurisdiction of the county.
"The only responsible entity for land use and zoning is the county," Argue said. "We are not a city; we are not a town. What that means is that we don't have home rule authority. Wellington and Westlake have home rule authority, which means, for example, Seminole Pratt Whitney through the City of Westlake, they control those lights, they control the speed, they control everything within the boundaries of their city. They have home rule authority."
For an unincorporated area like The Acreage, the county sets those rules, Argue said, explaining that ITID is a limited-purpose government that provides specific services of roads where it has jurisdiction, drainage and recreation.
"The exceptions to that are the roads that are county roads, and the parks that are county parks, and we only have one area park, which is Friedland Park," Argue said. "All the other parks in The Acreage are Indian Trail parks."
Argue said the county controls land use and zoning for The Acreage, which allows for development of one house and a guest house per 1.15 acres of land minimum, which means that a 1.15-acre lot cannot be subdivided to build three homes unless the county changes its land development regulations.
"The Board of County Commissioners is made up of seven districts, which means you have seven county commissioners, and we are in District 6," Argue said. "Our county commissioner is Melissa McKinlay, and she was recently re-elected for another four-year term. She will be term limited at the end of that. In essence, we have one county commissioner who is advocating on our behalf. That doesn't mean the other commissioners don't advocate on our behalf, but we don't elect any of them."
The Acreage Neighborhood Plan created by the ALA is recognized in the county's comprehensive plan, she said, adding that the county's charter is a good guide to understanding how the county is structured. That document can be found online at http://discover.pbcgov.org/pdf/publications/charter.pdf.
"You can also find out about the different departments and how they work together and who the contacts are," Argue said, explaining that the county's web site has extensive maps and details explaining how the county operates, as well as calendars with meeting dates and ordinances.
District 6 has by far the largest land mass, but mostly because it includes the extensive agricultural operations to the west.
"The comprehensive plan adopted in 1989 was based on 'eastward ho,'" Argue said. "They said all infrastructure would be on the east coast… where we should primarily have our dense urban areas. Now that they are running out of land, they are going 'westward ho.' That's how we are in the situation we are in."
The remaining five ALA workshops will continue over the summer. For more information, visit www.acreagelandowners.com. Invited speakers include McKinlay and other elected officials.