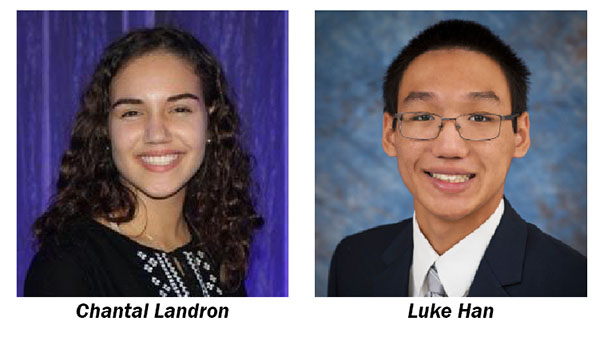 Comcast recently announced that it has awarded $27,750 in college scholarships for the 2019-20 school year to 10 high school seniors in Palm Beach County and the Treasure Coast as part of its annual Leaders and Achievers Scholarship Program. These students are among 90 from across Florida who are receiving a total of $236,000 in Leaders and Achievers scholarships this year.
Students are selected for their outstanding community service, academic performance and leadership skills. Since 2001, more than $33 million has been awarded to nearly 30,000 high school seniors across the country as part of the Leaders and Achievers program.
"Our Leaders and Achievers scholarship winners are exceptional students who are committed to academic excellence and community service," said Carla Roderick, director of external affairs and community impact for Comcast in Palm Beach County and the Treasure Coast. "We are honored to recognize their achievements and excited to support them as they continue their educational journeys."
Nine students were awarded a one-time, Leaders and Achievers $2,500 scholarship: Luke Han of Wellington, Dreyfoos School of the Arts; Chantal Landron of Royal Palm Beach, Royal Palm Beach High School; Enrique Rodriguez of Wellington, Atlantic High School; Zoe Deitelbaum of South Palm Beach, American Heritage School; Kyle Felter of Boca Raton, Boca Raton High School; Sophie Ginsburg of Lake Worth, Somerset Academy Canyons High School; Shelby Myers of Boca Raton, West Boca Raton High School; Nicholas Cocoves of Stuart, Jensen Beach High School; and Priscilla O'Hara of Port St. Lucie, Treasure Coast High School.
Marie Sintulaire of Belle Glade, a graduate of Glades Central High School, was selected to receive a $5,250 Comcast Founders Scholarships instituted in honor of the late Ralph. J. Roberts, founder of the Comcast Corporation.