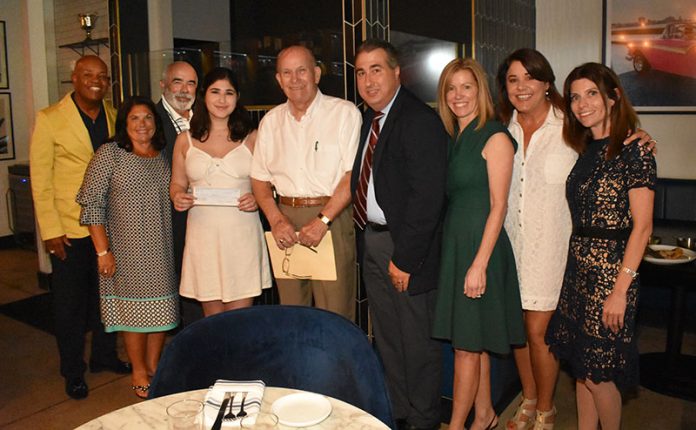 The Wellington Community Foundation thanked its sponsors, donors and volunteers at a "Thank You Soirée" held on Thursday, May 30 at the Trophy Room in Wellington.
The event was designed as a way for the foundation to thank all of the people who have contributed to the success of the foundation over the past several years, Wellington Community Foundation Vice Chair Maria Becker explained.
"The board has been discussing a special annual get-together to thank everyone involved for some time and thought this would be the perfect timing, just as we are winding down from the season and before Wellington residents begin their summer travel," Becker said.
The event allowed for easy conversation and a chance for friends to catch up and form new relationships over cocktails and small bites at the local establishment.
During the event, WCF Chair Tom Wenham thanked everyone for attending and let all of the foundation's supporters know that "this is your foundation, and this is our way of saying thank you for all of your support in helping the foundation continue to build a stronger community."
Wenham went on to announce the two inaugural Arle and Ken Adams Scholarship winners, Francesca Herman and Sebastian Suarez, who were honored during the event. Both recipients will receive a one-time scholarship in the amount of $2,500. "The foundation knows they will go on to do great things, and we are happy to be a small part of their successful future," Wenham said.