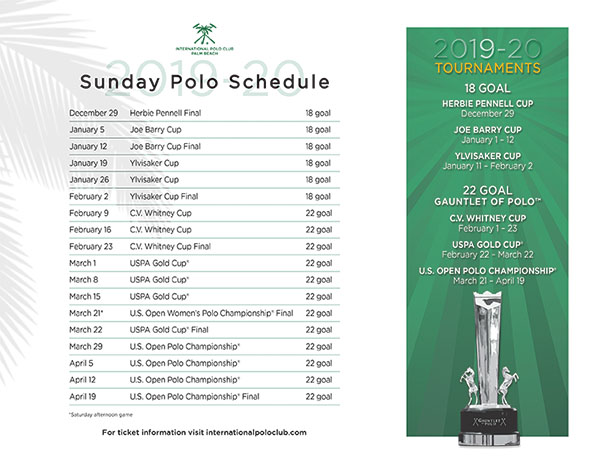 The International Polo Club Palm Beach this week announced its 2020 high-goal polo tournament schedule. The season will commence on Sunday, Dec. 29 with the Herbie Pennell Cup Final and culminate on Sunday, April 19, 2020 with the U.S. Open Polo Championship Final.
The Gauntlet of Polo series will return for its second year to the U.S. Polo Assn. Field 1 on Sunday, Feb. 9 with the start of the C.V. Whitney Cup tournament. IPC will also be welcoming back the U.S. Open Women's Polo Championship Final, benefiting Susan G. Komen Florida, to its championship field on Saturday, March 21.
For more information, visit www.internationalpoloclub.com.