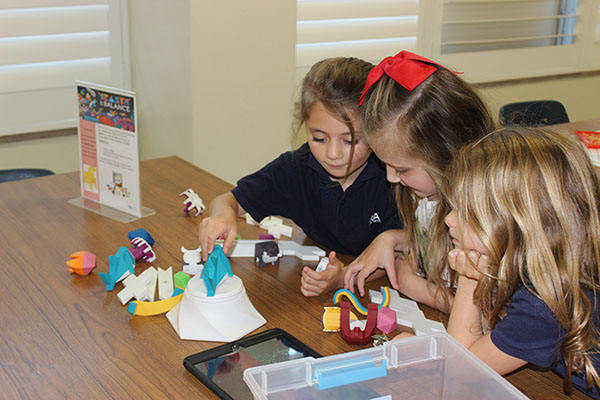 The Rosarian Academy Lower School, in concert with the South Florida Science Center & Aquarium, celebrated gains in the fields of science, technology, engineering, arts and math with Science Mania Day on Friday, May 17.
More than 20 different STEAM activities were set up for students in kindergarten through fourth grade, including interactive experiments supporting the study of earth, life and the physical sciences, as well as building and robotics projects.
Science Mania Day is part of Rosarian's continuous commitment to STEM education and preparing its students for any career path in the 21st century. The showcase of student projects was a true representation of the school infusing STEM into all areas of the curriculum.
Rosarian Academy, founded in 1925, educates students from early childhood through eighth grade and offers a strong academic program enriched by faith, athletics, visual and performing arts, and community service opportunities. The independent, Catholic school is located on Flagler Drive in downtown West Palm Beach and is sponsored by the Adrian Dominican Sisters. Complimentary bus service is available throughout Palm Beach County.