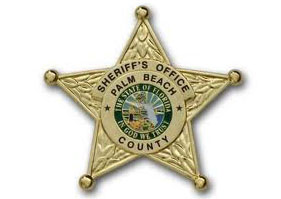 After months of an uncertain relationship with the Palm Beach County Sheriff's Office, Sheriff Ric Bradshaw appeared at the Loxahatchee Groves Town Council meeting on Tuesday, June 4 to announce plans to continue his agency's contract with the town.
Bradshaw said he had met with each council member individually and decided that the PBSO would extend the current contract, although none had been offered officially at the time of the announcement. The current contract ends this fall.
The PBSO announced last year that it did not plan to continue providing law enforcement service in the community after a series of disagreements with the previous council.
"The sheriff came out and he did announce that he had met with all the council members on an individual basis. Everybody has talked about the issues of the past and the need to be moving forward," Town Manager Jamie Titcomb told the Town-Crier on Wednesday. "They decided to re-up with us come September, and as a gesture of good will, they were not going to assign any increase to the contract."
Titcomb said he reminded the council that nothing is a done deal until it is acted upon under proper procedure.
"In fact, there has been no contract submitted for renewal or anything of that nature. That will happen, obviously, subsequently as conversations and details get worked out," Titcomb said.
He added that a priority will be put on better communications between the town and the PBSO in the future.
"They had a meeting of the minds in terms of any issues, and especially issues of communication and collaborating when things need to be addressed or worked on, and that they felt comfortable enough to re-up with us," Titcomb said.
Titcomb said it appears that everyone is optimistic that things can be worked out in order to not leave the citizens in the lurch for law enforcement.
"There was a lot of concern about what it might look like after Sept. 30 if the sheriff did indeed pull out from providing services," Titcomb said, adding that it was one of the first things he worked on when he joined the town as manager earlier this year. "I have a longstanding relationship with the sheriff, so I worked with them to make sure they had audience with all five members of the council."
Those one-on-one meetings allowed both sides to talk through their issues behind the scenes as to what went wrong and how to handle things better in the future, he said.
As far as cost, Titcomb said he ran a police department in his previous post as manager of the Town of Ocean Ridge and elsewhere.
"The numbers are pretty much in line with what it costs to field dedicated zone deputies or officers on a full-time regular coverage map," Titcomb said. "The sheriff seemed to indicate that he likes to throw in the oversight and administration, and then of course the county picks up all the bells and whistles that come with the department."
Titcomb said he senses from talking to residents that they expect to have a proactive level of service for law enforcement.
"If we defaulted to the unincorporated model, where you just call 911, then all that really does is put you in the queue of an emergency call response," Titcomb said. "We've actually had a pretty good job of working with the sheriff lately in solving some behind-the-scenes issues, troublesome spots, things that were code-related law enforcement issues, things like that. They've been working really well with us, at least since I got here, in terms of being responsive and putting resources out to address a lot of the chronic things that have been going on."
Mayor Robert Shorr said he is glad to hear that the PBSO has decided to extend its contract.
"We have not seen the contract yet for the town," Shorr said. "The sheriff actually made mention of me requesting a long-term deal in our one-on-one meeting, and I support that in many contracts, not just the sheriff's. If we can get a good deal and lock it in for several years, it's better for everybody."