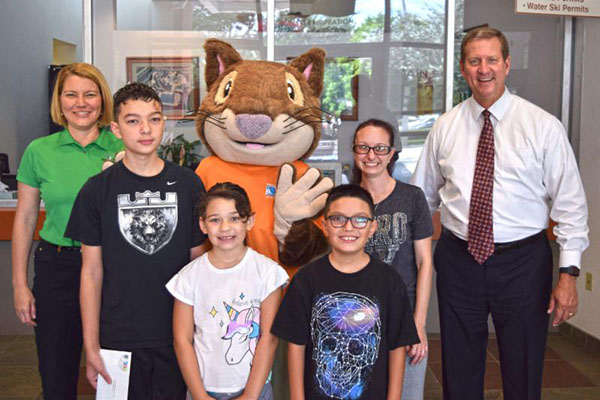 The Palm Beach County Parks & Recreation Department has chosen "Oakly" as the name of its new squirrel mascot, after receiving more than a dozen name submissions from Palm Beach County students as part of its recent Mascot Naming Contest.
The name was submitted by Palm Beach County student Isaiah Gonzales. On the morning of July 10, Palm Beach County Parks Director Eric Call awarded Gonzales $25 toward a U.S, Savings Bond and 10 passes to either Calypso Bay or Coconut Cove waterpark for use during the 2019 season.
Oakly is intended to encourage individuals under 18 to live happier, healthier lives by using parks and recreational facilities in their area, as parks provide opportunities for physical activity and mental wellness.
Oakly will be present at department events throughout the year, and visitors are encouraged to interact with Oakly, take photos with the mascot, and include the hashtag, #pbcParks when posting on social media outlets. Oakly's character was inspired by eastern gray squirrels that are commonly spotted inside Palm Beach County parks.