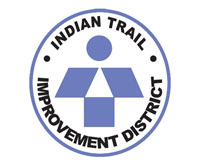 Last spring's Florida legislative session was disappointing for the Indian Trail Improvement District, as well as the western communities and Palm Beach County in general, legislative lobbyist David Ramba told the ITID Board of Supervisors on Wednesday, July 17.
Ramba's report included an announcement that the Florida Department of Transportation has withdrawn an application for State Road 7 funding.
Ramba who left the meeting after his report, was not available for further comment, and ITID President Betty Argue could not share much additional information.
"All that I can tell you is that FDOT has withdrawn the application and, therefore, the current litigation dies. I don't know anything more than that at this point," Argue told the Town-Crier after the meeting. "Mr. Ramba mentioned it, and I really don't know a whole lot more than what has already been stated. We just found out yesterday, and it has been one of these shocking things."
At the head of ITID's legislative priorities were the completion of the J.W. Corbett Wildlife Management Area levee at a cost of $5.7 million, construction of the M-O Canal gate and continuation of the Moss property stormwater project, each at a cost of $400,000, which all died in committee.
Ramba said Gov. Ron DeSantis waited until the end of the current fiscal year to take up the budget, where he applied the veto pen, or the legislature killed funding, to Palm Beach County proposed projects, including funding for ITID's Corbett levee bounding ITID to the north and west, the M-O Canal outfall project, the Moss property pilot project and the Town of Loxahatchee Groves' multipurpose trail.
"It was a $91.1 billion budget," Ramba said. "We spent about a billion and a half off the top for storm reimbursement for counties in the panhandle for Hurricane Michael. It took away a lot of the discretionary funds that were up there."
Ramba said he found it interesting that Senate President Bill Galvano (R-Bradenton) was able to get priority legislation passed for three new north/south toll roads throughout the state.
"That comes at a price tag of $267 million over the next three years," Ramba said, explaining that the funding had not been pre-allocated in the budget.
The whole situation sucked the life out of the budgetary process, Ramba said.
"We were one of the only folks to get all three of our projects through Agricultural and Natural Resources in the House. We had numerous meetings with Chair Holly Raschein [R-District 120]. She was hopeful. We had asked for $5 million for Corbett. When she was allocated her budget, it was only $25 million. I don't know what, with the new administration and the new governor, the western communities did not fare very well."
Ramba said Palm Beach County got only $75,000 for canal maintenance.
"Pocket money, really in the whole scheme of things," Ramba said. "The Loxahatchee Groves equestrian project sponsored by Rep. [Matt] Willhite, that was vetoed by the governor."
He noted that County Commissioner Melissa McKinlay was in Tallahassee fighting for Corbett levee funding.
"We found a new ally in Sen. Gayle Harrell (R-District 25), who had not really participated that much before in the district's activities and wanted to know a lot of information," Ramba said.
Sen. Bobby Powell (D-District 30) was also helpful, Ramba said, explaining that although he is a member of the minority party, the Senate is more bipartisan than the House.
Rep. Rick Roth (R-District 85), vice chair of the House Agricultural and Natural Resources Committee, sponsored the Corbett levee project, but it did not fly when it got out of committee.
"We had some support for Corbett, but the dollar amount was far too big," Ramba said, adding that he is looking for other funding options in cooperation with the county. "We'll try to make what was formerly promised by Rick Scott a reality, because half a levee is no levee at all."
Ramba said funding of only $25 million was a severe blow for $400 million in requests for water projects through the Agricultural and Natural Resources Committee.
The funding requests of $400,000 each for the ITID Moss pilot project and the M-O Canal project died in the House Appropriations Committee.
Ramba said the governor did approve $600 million in water quality projects, but it was largely for Caloosahatchee and St. Lucie River projects, which gained national attention due to toxic algae.
"It is disconcerting from an overall western communities perspective to see how little we received from the legislature during this past session," Ramba said, adding that working more with the county and the South Florida Water Management District would be very helpful in accomplishing some local goals. "We had a lot of help, but the funding was not there."