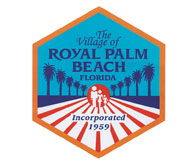 While the next municipal election isn't until March 2020, the three incumbents up for re-election in Royal Palm Beach are already making plans to seek new two-year terms.
Candidates used to have until February to qualify for the ballot. However, due to changes in state law and corresponding requests from the Supervisor of Elections Office, the qualifying period is now two months earlier, with candidates needing to decide by early December.
The election will be held Tuesday, March 17, 2020, on the same ballot as Florida's Presidential Preference Primary. While challengers haven't yet emerged, Royal Palm Beach Mayor Fred Pinto, Councilwoman Selena Samios and Councilman Jeff Hmara will be seeking re-election.
Pinto has been on the Royal Palm Beach Village Council since 2003 and is wrapping up his second two-year term as mayor.
"We've worked hard to get where we are," he said. "We've paid off all our debt, are continuing to provide new services and haven't raised the tax rate in 25 years. A study recently found Royal Palm Beach to be in the top 10 percent of safest cities, and we are very proud of that."
Creating a unique space for people to settle down and raise their children, or retire and be close to their children, is very important to Pinto. Projects that find immediate use by the community is also high on his list.
"One of our big accomplishments is the complete remodel and expansion of the Royal Palm Beach Cultural Center. It's really lovely, and the village residents just love it," he said, adding that additional touches, such as chandeliers, will be on the way soon.
Pinto said he enjoys being in local government and having closer interactions with the community. After 60 successful years as an incorporated entity, he understands that the hard work never stops and is always looking to improve Royal Palm Beach as a whole.
"The landscape for hospitals has changed in Florida, and now we are working with Palms West Hospital, who have agreed that they want to be annexed in and join the village. That's something I've been working on for a year-and-a-half," Pinto said. "The timing is right for them to get rooted as part of this community. It's going to be great for the them, it is going to be great for the village."
Pinto is looking forward to the opportunity to continue working with what he sees as a very functional council that gets things done for the residents.
"I think my track record speaks for itself," he said. "We have a relatively new council, and I'm glad, because I find myself sharing information about policy and direction, and I think we all work together extremely well."
Samios is wrapping up her second term on the council, running for re-election to retain Seat 4 for another two years.
"I would like to continue serving the village and its residents," Samios said. "I love the village, and I feel that I still have quite a bit to contribute."
During her time on the council, Samios feels both proud and inspired by the many projects followed through to completion.
"I'm am very proud of all that we have accomplished over the last three-and-a-half years. We have instituted a puppy mill ban, renovated the Cultural Center, increased the number of family owned and operated businesses, and increased the communication mediums available to residents," Samios said. "We are also continuing to improve with an increase in the number of public parks, improvements to Royal Palm Beach Commons Park with a stage and family-friendly events, and providing various opportunities for our seniors, including two senior living and memory care facilities currently being built."
While thankful for the time she has already served, Samios sees a bright future ahead and is excited to continue her work on the council.
"I am extremely proud and honored that the voters have given me the privilege to represent them, and if I am fortunate enough to be re-elected, I will continue to make sure that the village remains an amazing place to live for all generations," she said. "I will continue to work on implementing findings from our senior needs assessment, including a solution for transportation, working with our local businesses to help them thrive, and to assist with residents' needs and wishes."
Seat 1 incumbent Hmara was first elected in 2012. He said he takes great joy in spending time as a public servant, giving back to the community he loves.
"Our council and staff together form an excellent team. As such, no one person is solely responsible for any accomplishment. Together, we have balanced our budget without tax rate increases, while meeting the rapidly growing demand for all kinds of services," Hmara said. "We established a Senior Referral Program to help connect Royal Palm Beach seniors with existing community assistance resources, like the Area Agency on Aging. Our local schools have greatly improved. We now have five A-rated schools and two B-rated schools. We've conducted public workshops on landscaping, traffic calming and strategic planning to inform our residents and to get their feedback."
While past successes are important, Hmara's mind is on the future. His top priority remains to keep Royal Palm Beach fiscally sound, but there are other issues he plans to address.
"I have a goal to solve current and future traffic problems. For example, establishing a transit hub at the new Southern Blvd. development [west of Lowe's] that will provide easy access to express, high quality bus service," he said. "We are in the process of adding much-needed streetlights to Okeechobee Blvd. from State Road 7 to Folsom Road for public safety."
Other goals on Hmara's list include supporting the growing community of senior citizens, helping village schools, addressing public safety concerns, and constantly balancing the development and redevelopment taking place in the community.
"I'll continue to seek innovative solutions," he said. "We're always looking for ways to make Royal Palm Beach even better tomorrow than it is today."
Hmara noted that he has been endorsed by the Palm Beach County Firefighters/Paramedics and said he is always willing to meet with residents to hear their concerns.
"I'm always available to listen, to see first-hand and to collaborate on issues and ideas," he said. "I encourage everyone to seize any and all opportunities to get involved in our community. Your input and help has — and always will — make a huge difference."
According to the Royal Palm Beach Village Clerk's Office, the formal election qualifying period opens on Monday, Dec. 2 at 8 a.m. and closes on Tuesday, Dec. 10 at 5 p.m.
Interested candidates should call (561) 790-5102 for more information.