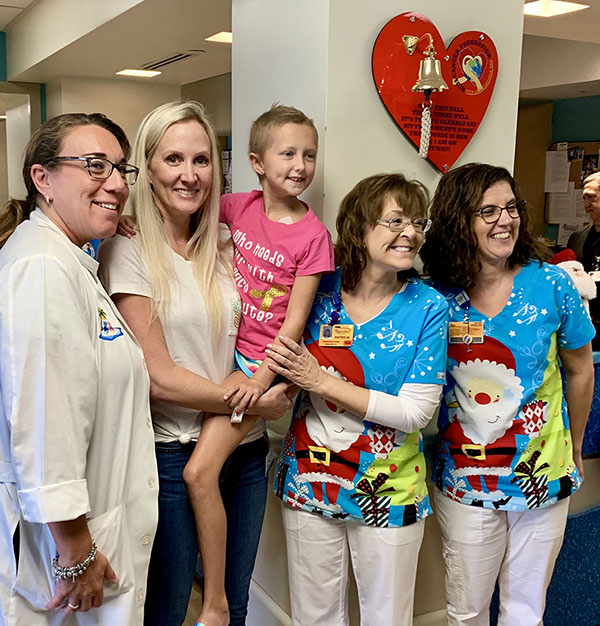 Emma LaPaglia is an adorable 8-year-old who recently completed two-and-a-half years of treatment for leukemia.
On Friday, July 18, LaPaglia became the first patient to ring the newly installed end-of-treatment bell at the Pediatric Oncology Unit at the Palms West Children's Hospital.
The bell was donated by the Kids Cancer Foundation so that all the young cancer patients can ring the bell as part of their end-of-treatment celebration.
LaPaglia rang the bell while her pediatric oncologist Dr. Melissa Singer and all her pediatric oncology nurses sang, "Happy End of Treatment."
After LaPaglia rang the bell loudly three times and was showered in "silly string," she and her family enjoyed a celebration party with a cake and gifts for LaPaglia and her sisters.
At the celebration, LaPaglia was also presented with the final legacy bead, making her strand of legacy beads 28 feet long.