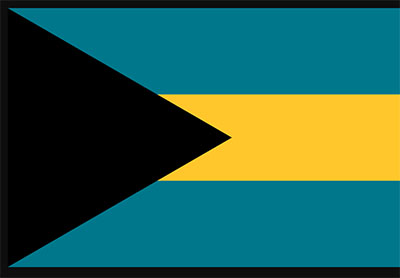 While Palm Beach County residents breathed a sigh of relief as Hurricane Dorian's path barely grazed the coastline, those living in some areas of the Bahamas were not so lucky.
The storm made landfall in the Bahamas multiple times as a Category 5 hurricane, devastating the islands of Abaco and Grand Bahama over a two-day period. Local organizations and individuals quickly rallied to assist, and a variety of opportunities remain available to residents seeking to provide support.
Wellington's Community Services Department is spearheading the efforts to continue collecting items for hurricane relief into the coming weeks. From Monday, Sept. 9 through Saturday, Sept. 21, supplies are periodically being gathered and shipped to areas of need.
"The village and its residents are so fortunate to have weathered Hurricane Dorian without any impact, but unfortunately, our neighbors in the Bahamas did not," Community Services Director Paulette Edwards said. "Therefore, the village is coordinating and partnering with our schools and local nonprofits to collect relief supplies for those families and individuals in the Bahamas."
The items specifically requested by the government in the Bahamas for aid include (new items only): baby supplies, hygiene kits, toiletries, cleaning supplies, first aid kits, can openers, insect repellent, flashlights, batteries and pet food. Money, sharp objects, flammable items, medications and food items are not accepted at these locations.
During normal business hours, the following Wellington locations will continue to accept items: the Community Services Department at 1092 Wellington Trace, the Wellington Community Center at 12150 W. Forest Hill Blvd., the Lake Wellington Professional Centre at 12133 Ken Adams Way and Ultima Fitness at 12799 W. Forest Hill Blvd., as well as all Wellington fire stations and schools.
On Saturday, Sept. 14, donations will be accepted at Village Park, located at 11700 Pierson Road. A special Bahamas Hurricane Relief Collection Event is scheduled for Saturday, Sept. 21 at the Wellington Community Center between 9 a.m. and noon.
"On Friday, Sept. 13, we are partnering with both Wellington and Palm Beach Central high schools at their annual football rivalry game," Edwards said. "Students from both schools have been challenged in a competition to see which school could have the most items donated."
After Sept. 21, the village will compile everything from all three events, plus the ongoing collections, and get them distributed to those in need through a partnership with Missionary Flight.
For more information on the Village of Wellington's efforts and scheduled events, visit www.wellingtonfl.gov/hurricanerelief or call (561) 791-4796.
For those wishing to provide financial support, but do not know which organizations to trust, monetary donations are accepted by Red Cross organizations. To donate directly to the Bahamas, visit www.bahamasredcross.org.
The American Red Cross is accepting financial donations for Hurricane Dorian relief efforts specifically in the United States. For more information, visit www.redcross.org, call (800) RED-CROSS or text the word DORIAN to 90999 to make a $10 donation.
Another organization accepting cash donations is the United Way of Palm Beach County. Visit www.unitedwaypbc.org/hurricane-dorian-donation, and 100 percent of the funds go directly to relief efforts.
State Rep. Matt Willhite's office is also accepting donations for Bahamas relief. Items including water, canned goods, bug spray, sun screen, can openers, tarps, tents, flashlights, batteries, hygiene products and diapers are being accepted at 9200 Belvedere Road, Suite 107, in Royal Palm Beach.
"Our office is available for donation drops as long as they are sending supplies over to the Bahamas," explained Tom Valeo, Willhite's legislative assistant.
Prior to dropping off supplies, Valeo recommended calling the office directly at (561) 791-4071 to schedule a time to bring items.
One organization specifically collecting medical supplies is the Palm Beach County Medical Society. Materials are being accepted at the PBCMS office at 3540 Forest Hill Blvd, Suite 101, in West Palm Beach on Monday through Friday, 9 a.m. to 5 p.m. They are accepting donations until further notice. Visit www.pbcms.org/bahama-relief for a full list of acceptable medical supplies.
The Mall at Wellington Green has partnered with Abaco Freight and Horses That Help to collect and deliver supplies for the Bahamas. Donation are being accepted on the upper level next to Dillard's, across from Fit 2 Run, on Tuesdays, Wednesdays, Thursdays and Saturdays from 11 a.m. to 7 p.m. now through early December.