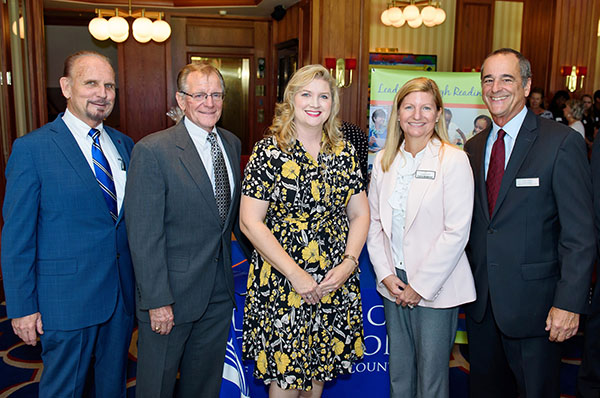 Described as a beguiling, heart-wrenching and funny work of art, this year's Read Together Palm Beach County book is The One-in-a-Million Boy by Monica Wood. The story revolves around a friendship between a 104-year-old Lithuanian immigrant woman and an 11-year-old Boy Scout obsessed with Guinness world records.
The Literacy Coalition of Palm Beach County kicked off the "Read Together Palm Beach County" campaign at its annual Mayors' Literacy Initiative Luncheon, where the book was announced. The campaign is aimed at getting adults throughout the county to read the same book at the same time.
The goal is to get people engaged in discussing the themes of the book and to help entice those who can read, but seldom do, to get in the habit of reading again.
Copies of the book are available through the Literacy Coalition for a $10 donation. Many of the county and municipal libraries also have ordered additional copies of the book to have in circulation.
Events and book discussions are planned throughout the campaign, which ends in late November.
A finale event with Monica Wood will be held at the Harriet Himmel Theatre in West Palm Beach on Nov. 21. The finale event requires an RSVP. The event is free, but a suggested donation is welcome.
Sponsorships for the campaign, ranging from $1,000 to $10,000, are available. Sponsors to date include silver sponsor Akerman LLP and bronze sponsors Greenberg-Traurig and Ed Morse Automotive Group.
This community reading initiative is not a fundraiser, but it helps support the Literacy Coalition's mission to improve the quality of life in the community by promoting and achieving literacy. For more information, visit www.literacypbc.org or call (561) 279-9103.