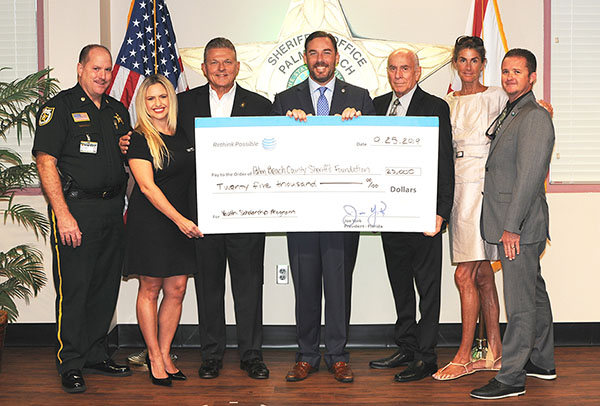 In keeping with its philanthropic focus on education, the AT&T Foundation has contributed $25,000 each to Florida Atlantic University's Paradise Club, part of the FAU Foundation, and the Palm Beach County Sheriff's Foundation for scholarship programs.
The $25,000 contribution to FAU's Paradise Club will help provide scholarships for deserving student athletes pursuing degrees in the fields of science, technology, engineering and math (STEM).
According to the U.S. Bureau of Labor Statistics, STEM jobs are growing faster than any other U.S. sector. Available jobs in the STEM fields are set to increase 17 percent between 2014 and 2024
The $25,000 contribution to the Palm Beach County Sheriff's Foundation will support the foundation's Youth Scholarship Program. The program provides an opportunity for 40 underserved and at-risk students each year to succeed.
The Sheriff's Foundation will use AT&T's contribution to fund 10 $2,500 scholarships to high school seniors headed to college or a trade school.
AT&T has a long history of investing in projects that create learning opportunities, promote academic and economic achievement or address community needs. These AT&T Foundation contributions are part of its commitment to advancing education, strengthening communities and improving lives.