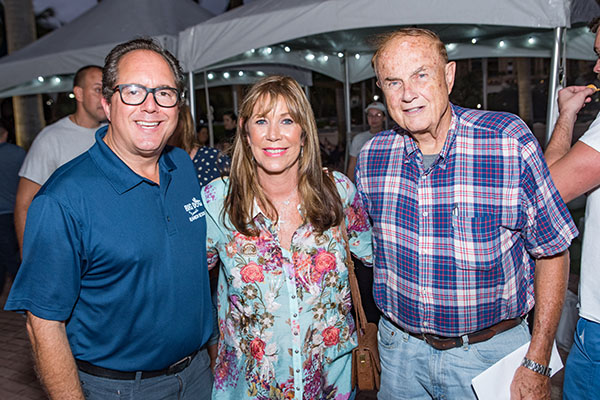 Downtown at the Gardens and Big Dog Ranch Rescue hosted the second annual Barks and Brews on Friday, Oct. 11, which benefited Loxahatchee Groves-based Big Dog Ranch Rescue.
"We are thrilled to partner with Big Dog Ranch Rescue for another successful Barks and Brews event," said Erin Devlin, marketing manager for Downtown at the Gardens. "BDRR is a true champion for dogs in Palm Beach County, and we are honored to spotlight them and all the good they're doing for man's best friend."
More than 300 guests enjoyed unlimited beer tastings from Funky Buddha Brewery, Ocean Republic Brewing Co., Twisted Trunk Brewing, Steam Horse Brewing, Tequesta Brewing Co. and Due South Brewing, delicious bites from Yard House, Grimaldi's and Sloan's Ice Cream, and live entertainment with their favorite canines. BDRR also brought a dozen dogs of all ages and breeds that were available for adoption.
"Our mission is to save dogs of all breeds from certain death, provide a loving, transitional home while preparing dogs for their forever families," said Lauree Simmons, president and founder of BDRR. "Our goal is to save 5,000 dogs each year, to heal and place them with loving families, and to educate 250,000 people about proper dog care and the importance of spaying and neutering. A big thank you to Downtown at the Gardens for hosting this annual event. Because of their support tonight, five more furry friends have a loving place to call home."
To adopt a dog from Big Dog Ranch Rescue, visit www.bdrr.org or call (561) 791-6465.