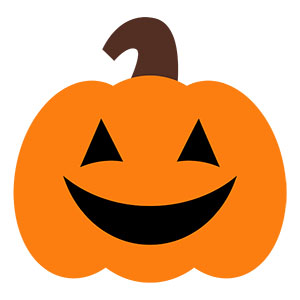 As the breezes pick up in the evenings and temperatures dip below 80 degrees, fall is in the South Florida air. That means it is time for the Halloween-themed fall festivals in Wellington and Royal Palm Beach.
The two local villages have once again organized upcoming special events for residents.
Wellington will hold its annual Fall Festival on Saturday, Oct. 19 from 3 to 10 p.m. at Village Park on Pierson Road with special activities and something on stage every hour, event organizer Michele Garvey said.
"It is nonstop action with activities for everyone from babies to adults, with lots of activities for the kids," Garvey said. "There are more than 18 food trucks confirmed with a wide variety of favorite yummies."
Garvey said that there are nearly a dozen events, including the popular haunted hallways, laser tag, hayrides, trick-or-treating, contests, bounce houses, a petting zoo, pony rides and face painting.
Children's bracelets to take part in the activities are $7 in advance and $10 the day of the event. Adult bracelets, which are $5 both in advance and on the day of the event, are only needed for the haunted hallways, laser tag or hayrides.
Costume contests will be held at 4 and 7 p.m., with a pumpkin pie eating contest at 8 p.m.
"We hope everyone dresses up," Garvey said. "There is a Monster Mash Bash with classic Halloween songs to dance to and a DJ on stage."
She expects a great turnout for the long-running event.
"The laser tag that is so popular with the middle school set returns this year," Garvey said. "And the vendor village of local businesses is even bigger and better this year."
Operating continuously from 2:30 to 10:30 p.m., a convenient, free shuttle runs from the Mall at Wellington Green, near Macy's, right to all the action.
"We want to thank all our community sponsors and featured sponsor Joe DiMaggio Children's Health Specialty Center," Garvey said.
To learn more about Wellington's Fall Festival, visit www.wellingtonfl.gov/fallfestival.
The Village of Royal Palm Beach has revamped its fall festivities into a two-day "Rock-n-Fall Festival" on Friday, Oct. 25 from 5 to 10 p.m. and Saturday, Oct. 26 from 3 to 10 p.m. at Royal Palm Beach Commons Park, Assistant Director of Parks & Recreation Mike Mikolaichik explained.
"The Friday event is aimed at adults with domestic and craft beers, gourmet food trucks, a costume contest at the amphitheater for 21 and older, and there will be Aerosmith and Queen tribute concerts," said Mikolaichik, adding that children under 13 must be accompanied by an adult on Friday night.
Saturday's festivities will be more family friendly.
"Saturday is more kids-oriented with a pumpkin patch and a carving contest," Mikolaichik said.
The costume competition for the younger set has five age groups and will be held at 5 p.m. and there will be a kids' fun zone, a concert by the Spazmatics, plus a petting zoo, train and hayrides, and a trunk-or-treat section.
New this year, Mikolaichik said that a haunted house operated by Catskill Haunts will be available both nights. It is running from Friday, Oct. 25 through Wednesday, Oct. 30 with 3,000 square feet of horror for those who enjoy a scary time.
"It has special effects, scary actors, strobe lights and sound effects," he said. "It takes about 20 minutes to go through it. It is pretty large."
The two-day "Rock-n-Fall Festival" will be at Commons Park with ample, on-site, free parking. For more information, visit www.royalpalmbeach.com.