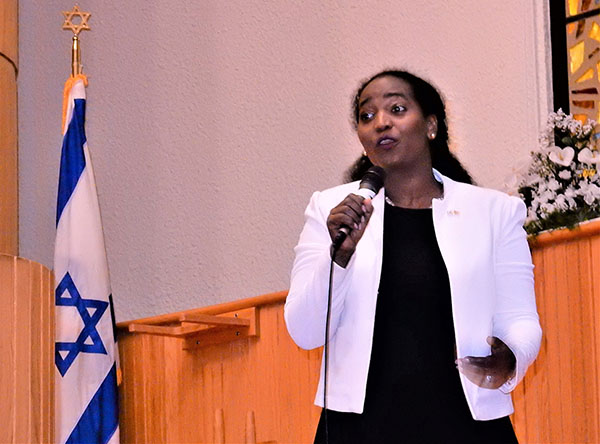 Kasa Bainesay-Harbor, deputy consul general at the Israeli Consulate in Miami, spoke with members of the community at Temple Beth Tikvah on Sunday, Oct. 27.
Bainesay-Harbor was honored at a reception, followed by a presentation highlighting her emigration to Israel from Ethiopia at the age of 10 to her evolution as a seasoned diplomat serving as the deputy head of mission at the Israeli Embassy in New Zealand and in Yangon, Myanmar, and touching upon issues confronting Israel and Jews around the world.
The program was sponsored by the Israel Program Center of the Jewish Federation of Palm Beach County.
Temple Beth Tikvah is located at 4550 Jog Road in Greenacres.