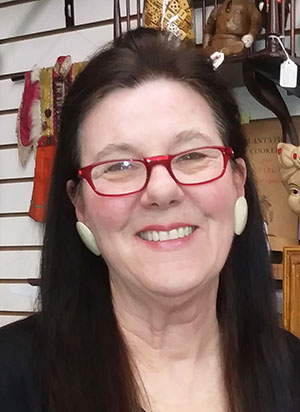 THE SONIC BOOMER
In January, my father fell at his Wisconsin home, broke his hip and landed in a long-term care facility. I have read that sometimes the hip breaks first, causing the person to fall, but the result is the same. While there, they discovered he had a disorienting infection and that both hips had been broken. Medicine and surgery patched him up, but he needed to learn to walk again.
Several months later, to be near him, my mother moved into the assisted living section of the building. She was physically fit but tired of doing approximately 90 years of housework. It seemed like a good excuse.
Most of us look upon these facilities with fear and trepidation as a last resort. But let me offer a word of encouragement — they're not so bad. In fact, I think we should take the accent off the word "last" and put it on "resort." My parents are having a wonderful time there.
Dad is getting wonderful care and is improving daily. He is able to walk upright for short distances and walks his wheelchair around for longer distances. If his caregivers can't find him, he's out on the patio watching a string quartet or downstairs enjoying an Elvis impersonator. He sees no need to sign himself out or talk to any of them about his plans.
Mom finally, finally has "people." She always deserved to have "people," but now she does. They come in once a week and clean her home, they do her laundry and she can cook in her apartment or eat in the dining hall. "How often do you cook your own meals?" I asked the residents at her table. They looked at me like I was crazy. "Never," was the answer. The men in the group said, "The food is great!" The women seemed offended that I'd brought it up.
Together, mom and dad celebrated Oktoberfest with beer and polka music (this is Wisconsin, after all) and every Packer game is broadcast on a big-screen TV in the common area with a huge buffet set up nearby. Every Friday, mom goes to the spa. On Saturday, she's at the hairdresser.
Volunteers come by and take them out for bike rides, pedaling behind big double chairs in rickshaw-like fashion. And, of course, mom still has her car — leaving to shop or visit my brother whenever the mood strikes her. Her apartment is adorable, furnished with all her favorite things from home and with a huge picture window that looks out over a field, a forest and all the deer the area can handle.
"Can I move here?" Mark asked me, last time we visited. "Not yet," I answered.
Of course, there is a downside, and dad recently voiced it to my sister Pam upon her visit.
"I had a nightmare that your mother sold the house out from under me and moved us into an assisted living place that cost $11,000 a month," he said.
"That was no nightmare," Pam told him. "That is reality. But, hey — we've gotta get going. The Packer game is on."