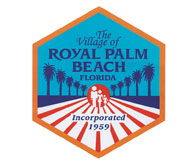 Royal Palm Beach Parks & Recreation Director Lou Recchio informed the village's Recreation Advisory Board on Monday, Nov. 25 that his department has been working to reinstate its formerly successful early learning program for young children.
The program was shut down when regulations required different infrastructure be put in place and the program qualify as a daycare facility.
"Angie [Rinehart] ran our pre-kindergarten classes over at the rec center. We are going to the next step to get certified by the Palm Beach County Health Department," Recchio said. "We had to make a number of modifications. The wing at the north end — we've totally separated that wing for security purposes. It has taken us a year to get to this point. We are hoping to start in January."
Rinehart will offer classes for children ages three to five years old.
"We were previously there, but we had to turn it into a designated daycare facility. We are doing two-day-a-week, three-hour classes," Rinehart said. "It will draw a lot of attention because I think people are looking for alternative means for their kids."
The classes will take place Tuesday/Thursday or Wednesday/Friday, from 8:30 to 11:30 a.m. in the first session, and 12:30 to 3:30 p.m. for the second session. Three classrooms are now licensed.
The cost is $175 per month for Royal Palm Beach residents and $200 a month for non-residents. This is less expensive than other similar programs.
"I only let 14 kids come in a class. I have my master's degree in early childhood education, and I have an assistant with me all the time," Rinehart said. "There is a lot of growth on extending or expanding the daycare license. We can turn it into school-aged kids care for spring break camp, winter camp, Thanksgiving camp or non-school-day camps."
Recchio is glad to get the program back up and running.
"This is something that is needed in the community, because it's a drop-in program. It's not all day," he said. "We are not looking to have 7 a.m. to 4 p.m. We are not looking to compete with local businesses."
In addition to Rinehart's presentation, the board received an update on the long list of capital projects in the works.
Completed projects include the lighting, painting and sealing in Veterans Park and the painting of the Royal Palm Beach Recreation Center, as well as shade structures at several locations.
The Sporting Center renovations included the removal of interior walls and the changing of plastic windows on the third floor to solid glass windows, creating a more open space. This also appears to correct temperature control issues that had been an issue.
"At the Bob Marcello Baseball Complex, we're going to be lighting fields two, three and the tennis courts. That has been designed and will be going out for bid," Recchio said. "The two playgrounds outside of field four, there is a big space between the two, and we are going to be putting in a 32-foot pavilion."
The park is also slated for security camera placement.
At Royal Palm Beach Commons Park, in addition to lighting for the entrance, the 3.1-mile pathway will have lighting from bollards. It is expected to be completed this year. The all-access "boundless" playground is currently out for design, and the village is pursuing grants for the project.
"The Commons Park lighting, especially around the cart path, if we can look into getting those as solar lighting because they are smaller and there are so many, maybe that is something we can do," said Councilwoman Selena Samios, liaison to the board. "State Rep. Matt Willhite is sponsoring [the boundless playground], so hopefully we will get in on that."
Assistant Parks & Recreation Director Mike Mikolaichik provided updates on some of the department's new programs.
"We are preparing to offer a new pee-wee sports program," he said. "Instead of the focus being on an individual sport, pee-wee sports is something where they do a different sport each week. Children ages two to five have a chance to try different sports and figure out what they are interested in."
Other new programs include the Techy Kids Club that is designed to introduce children ages two to five to technology, such as basic coding, robotics and digital story telling. That program will start in January.
Learn more about programs at www.royalpalmbeach.com/parksrec.